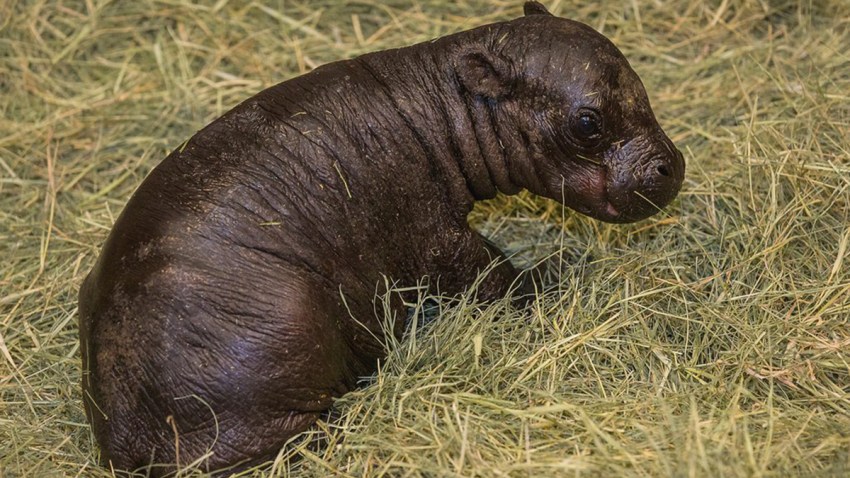 A rare pygmy calf born just last week at the San Diego Zoo has died, zoo officials announced in a somber message on Twitter on Friday.
"Sad to announce the death of our pygmy hippo calf," the zoo tweeted. "Please share your sympathy with our staff."
The little hippo was born Nov. 11, weighing about 12 pounds.
When the zoo announced the hippo's birth, no health issues were reported. However, zoo officials said it was the first surviving hippo birth at the zoo in more than a decade.
Zoo officials said Friday that the hippo calf had been nursing with its mother, but pathologists found evidence the calf may have not received enough nourishment.
"Additional tests are being conducted to determine whether or not other factors may have contributed to this loss," zoo spokeswoman Jenny Mehlow said in an email to NBC 7.
The birth had added to the world's smallest species of hippo which is currently on the endangered species list. There are approximately 2,000 pygmy hippos left in the world, according to the San Diego Zoo.