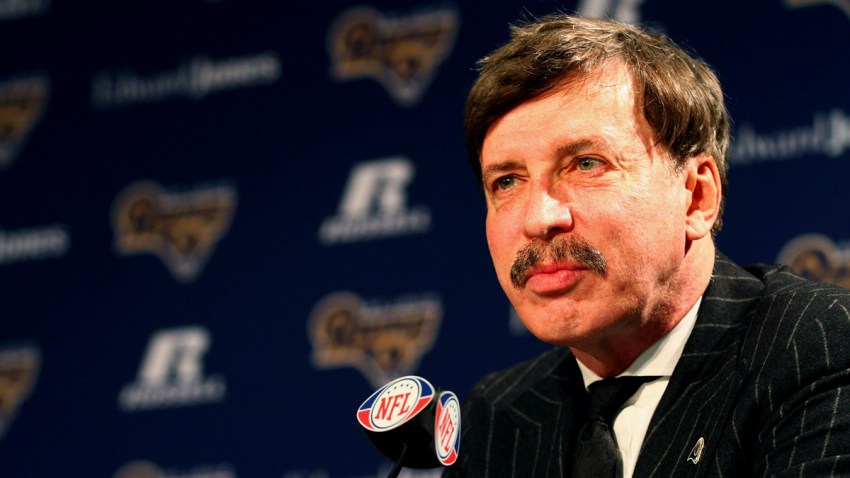 The St. Louis Rams are causing quite the stir. On Monday, a development team that includes Rams owner Stan Kroenke announced plans to build a massive sports and entertainment complex in Inglewood, a suburb of Los Angeles.

The plan will reportedly require no public funds, and be built on an area near The Forum and the closed Hollywood Park race track. The total area will be twice the size of The Vatican, and the centerpiece will be an 80,000-seat stadium for the Rams to play in. It's a plan the

"We're the epicenter of four freeways," said smiling Inglewood Mayor James T. Butts, Jr. "We're a mile and a half from L.A. International Airport; we have ocean breezes, great climate. We're a good place to be and people are recognizing that."

Sounds fantastic. So, of course, the Chargers must be interested in it, too, right?

Not so fast.

While the Bolts would love to have a situation like this in San Diego, and perhaps even in Inglewood, they won't be looking on Craig's List to see if the Rams are looking for a roommate. There is one massive, extremely important difference between the relationship the Chargers have with the city of San Diego and the relationship the Rams have with the city of St. Louis.

The Spanos family wants to keep the team where it is. Kroenke wants to get the heck out of Dodge (which, by the way, is in Kansas, only 582 miles from St. Louis).

"The language we've been using over the last few months has changed," said Jeff Rainford, Chief of Staff for St. Louis Mayor Francis Slay. "From, what kind of negotiations or deal can we do to keep the Rams in St. Louis to, what does St. Louis need to do and what is St. Louis willing to do to be an NFL city?"

Kroenke has made it clear in no uncertain terms that he wants to leave the Edward Jones Dome, but not move to a new facility in Missouri. He has denied requests from the city and even the Governor to discuss a stadium, and even violated his lease with the city by accepting a game in London.

Meanwhile, the Chargers continue to try and bring San Diego city officials to the negotiating table and voluntarily renew their lease at Qualcomm Stadium each year.

All this serves as proof that, while the Chargers might not be happy with their situation in San Diego, they are certainly not actively trying to leave. Their actions have always been, and hopefully will continue to be, aimed at staying put.