Seamus O'Connor bleeds red, white and blue, but at the upcoming Winter Olympics in Pyeongchang, South Korea he'll wear green.
The 20-year-old snowboarding prodigy recently qualified to compete for Ireland and will represent the country in half-pipe.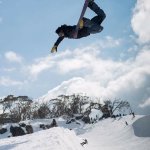 O'Connor grew up in Ramona, but has Irish roots. His paternal grandparents are from Ireland, which allows him to compete for the country even though he was born and raised in the United States.
This will be his second Winter Olympics as a member of the Irish team. O'Connor competed 4 years ago in Sochi, Russia as a 16-year-old, in both slopestyle and half-pipe.
The road back to the Olympics proved more difficult this time around after he tore all of the major ligaments in his knee during a competition in New Zealand in September 2016.
O'Connor had surgery in San Diego to repair the ligaments in December 2016, and even though doctors said an injury of this severity would take about 18 months to heal, he immediately started training with slim hopes of qualifying for the Pyeongchang Olympics.
O'Connor, who lives and trains in Park City, Utah, only recently returned to the monster jumps which define the half-pipe event.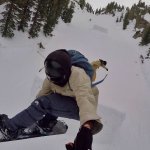 Then on January 20th, in Switzerland at the final World Cup event before the Olympics, O'Connor finished high enough to qualify.
O'Connor estimates his knee is still working at 80 - 90% of its normal strength, but he is excited to make his Olympic return.