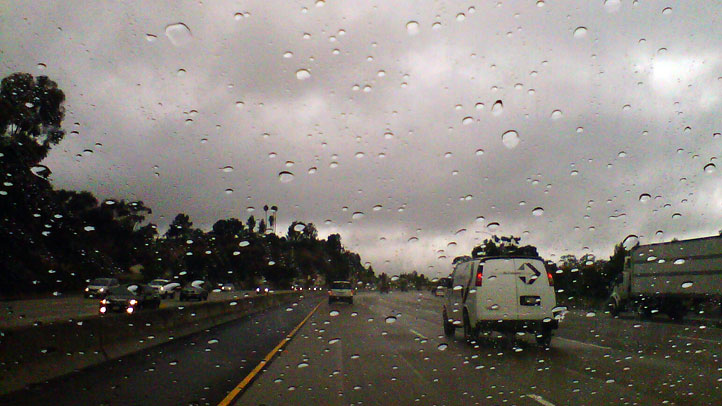 Rain arrived to nearly all of San Diego County by noon on Sunday and snow was expected to fall all afternoon in the Laguna Mountains, where a winter weather advisory was issued.
A smattering of snow fell overnight in Julian, at the 4,225 foot elevation, but rain was expected there Sunday afternoon as most of the fresh slow had cleared by morning.
"We definitely always get more people when newscasters say there's snow," said a store associate at Mom's pies in Julian. "However this weekend has seemed slow...just like a regular Sunday," she added.
A low pressure storm that brought over a half-inch of rain to parts of Los Angeles County made its way to the San Diego area, bringing light to moderate rain and 3 to 5 inches of snow to mountain areas above the 4000 to 4500 feet elevations, the National Weather Service said.
Gusty south to southwest winds as fast as 35 miles per hour in the mountains and deserts were also expected. This storm system was expected to pass through Sunday afternoon and through the night.
Another possible winter storm system was expected to pass through San Diego next Friday night, the NWS said.
Residents of higher elevations should be prepared for hazardous driving conditions due to the slick roadways. Drivers in mountain areas should carry snow chains in their vehicles if possible, and the cold, wet weather could be deadly for campers or hikers, the NWS said.
Copyright CNS - City News Service