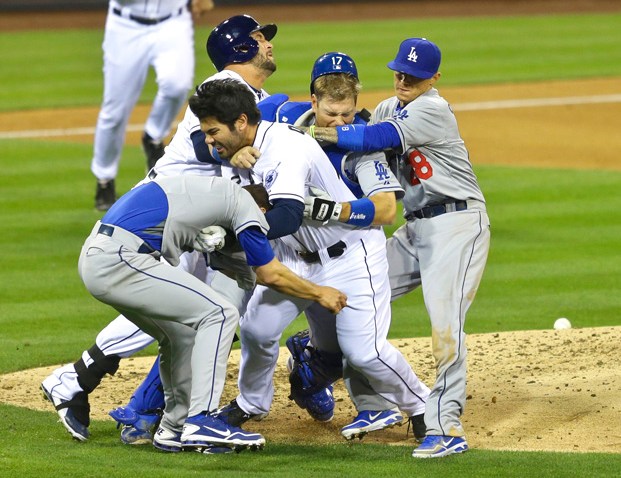 Padres OF Carlos Quentin was suspended for 8 games by Major League Baseball on Friday, punishment for his role in Thursday night's melee against the Dodgers.
In case you're the one person who has no idea what this is referring to, Quentin was hit in the shoulder by a Zack Greinke pitch in the Padres' 3-2 loss to the Dodgers. Quentin stared down Greinke, who said something unprintable, sparking the University High alum to charge the mound, resulting in the Dodgers' starting pitcher needing surgery for a broken collarbone that will keep him out for 8 weeks.
Quentin has appealed the suspension and will be eligible to play until MLB finishes its review process.
Dodgers IF Jerry Hairston, Jr. was also suspended for one game for his role in the fracas. OF Matt Kemp is still being investigated, as well.