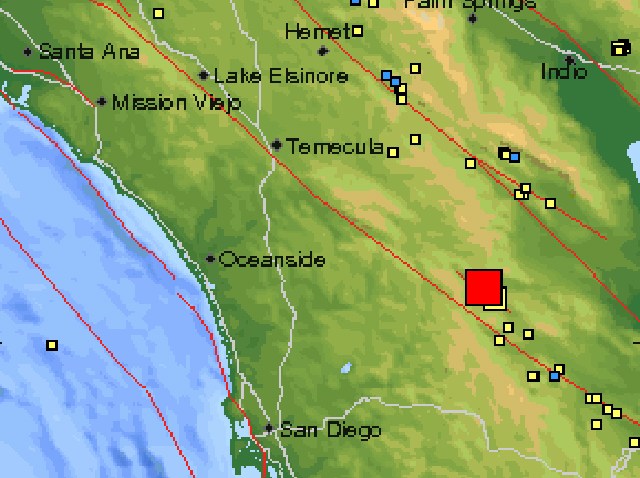 A small earthquake rattled some East County residents Wednesday morning.

The United States Geological Survey said the quake hit at about 11:02 a.m., roughly seven miles from the mountain community of Julian and 11 miles from Borrego Springs. The original USGS notification said it was a 4.0 quake, but officials later downgraded it to a 3.9.
Tom May, who was in El Cajon, wrote to NBCSanDiego on Facebook, stating he felt the shaker, as did Debbie Bosang Tice, who said they could feel it in Pine Valley. Ritta Butler from Escondido said she felt the temblor, too.
Some folks in the center of Julian, though, felt nothing. Krisie Morgan, who works in Julian's Chamber of Commerce, said she wasn't aware of the quake until she was told about it, but added that her husband told her he felt a very quick jolt at their home outside of town.

"I didn't feel it, but my husband did," Morgan said. "He said the whole house shook but just for a second."
Cara Teeter, who works at the Julian Cafe across the street from Morgan, said she didn't feel the quake, either.

"No, we didn't. We were just talking about that. My girlfriend just texted me and asked me ... but we didn't," Teeter said.
There were no early reports of damage from the quake.