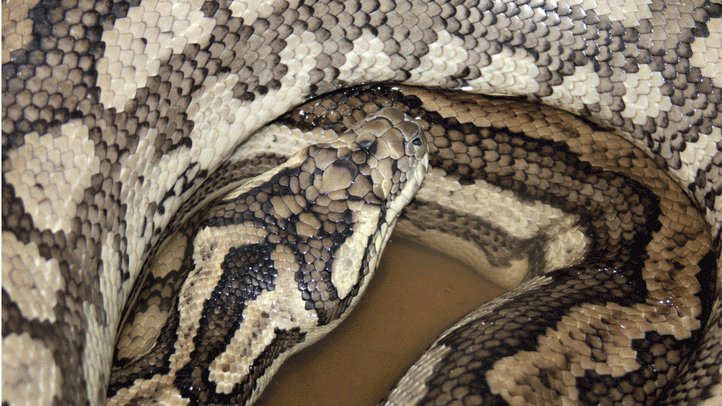 A python snake was among more than 30 animals seized from an abandoned pet store in Lemon Grove Wednesday.
Several reptiles, 16 birds, 11 chickens and some rodents were found in Dave's Family Feed Store after the SPCA and the San Diego Humane Society received complaints that the store closed and left their animals inside.
Six animals died inside the store. The others were housed in unhealthy conditions, without water, according to the SPCA's law enforcement agency.
The two agencies served a search warrant and seized the animals. The rescued animals will now be examined by veterinarians and remain in the care of the San Diego Humane Society until the case is reviewed.
"Our Humane Officers will review the evidence collected during the search and file charges, which could potentially include California Health and Safety Code violations and potential animal cruelty and neglect," said Randy Lawrence, Director of Humane Law Enforcement at the San Diego Humane Society and SPCA.
The SPCA could not release the name of the pet store owner.
None of the animals are available for adoption, and the investigation of the incident is ongoing.
Follow NBC7 for the latest news, weather, and events: iPad App | iPhone App | Android App | Facebook | Twitter | Google+ | Instagram | RSS | Text Alerts | Email Alerts