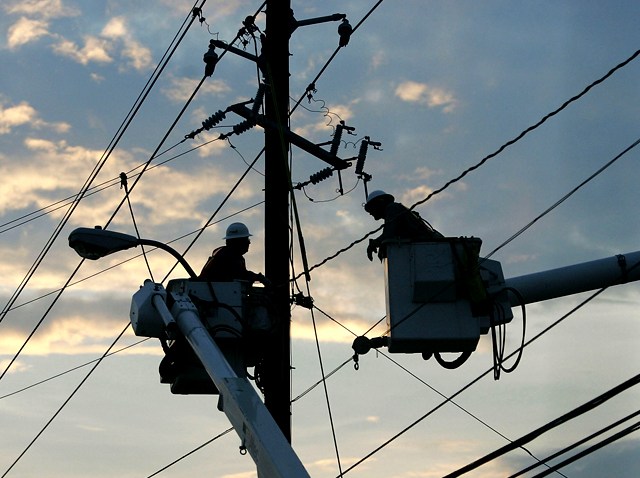 More than 2,100 customers were left without power in downtown El Cajon Friday afternoon, according to San Diego Gas & Electric.

A transformer fire sparked just before 3 p.m. at 435 West Main Street and may have caused the outage, according to Heartland Fire. As a result, there was a suspected problem in the overhead electrical system.

SDG&E crews were able to secure the transformer and fire crews quickly extinguished the blaze.

The power outage not only affected residents, it also affected City Hall and the El Cajon Police Station in the area. Traffic lights were affected along East and West Main Street for some time as well.

City of El Cajon public information officer Monica Zech said back-up generators provided emergency power to City facilities until power was restored to those building just after 4 p.m.

The estimated time of restoration for the rest of the area is midnight, according to SDG&E.
By 9:30 p.m., there were still approximately 200 residents in the area without power.