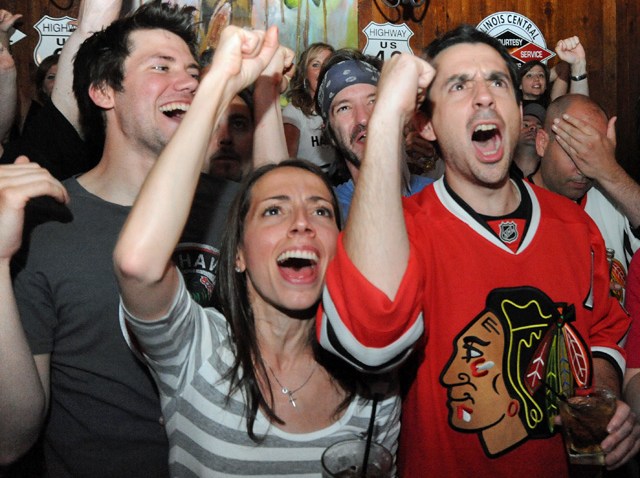 Editor's Note – May 15, 2018: On October 24, 2017, the U.S. Attorney's office dropped all criminal charges against Naseem "Nick" Salem in this alleged money-laundering case.
According to court records, prosecutors asked Judge Marilyn Huff to dismiss the two charges against Salem "in the interest of justice."
There is no indication in the court record that Salem made a plea-bargain with prosecutors or admitted any wrong-doing. There is also no indication that Salem agreed to testify against any other defendant or cooperate with the government, in exchange for the dismissal of the charges against him.
Salem's attorney, Sarita Kedia, said her client was "wrongfully charged, and I am pleased that the U.S. Attorney's Office was finally able to recognize that and dismiss the charges against him. It is extraordinarily unfortunate that the government did not properly investigate the case before bringing the unjustified charges against Mr. Salem and jeopardizing the reputation of a decent and extremely productive member of the community."
To read a full update to this story, click here.
NBC7 Investigates has been examining the political reach of one of the casino operators indicted earlier this week on money laundering charges.

In 2014, at least $10,000 donated was to local politicians and political parties by the operator of the Palomar Card Club, Naseem "Nick" Salem, and his family members, who are also business associates.

At least one of those politicians, San Diego Mayor Kevin Faulconer, had his campaign look into how to return the money.

Salem is accused by the federal government of failing to track gamblers earning more than $10,000 a day and conspiracy to launder money. He was indicted with 24 others as the FBI cracked down on a $10 million, multistate illegal gambling ring. Salem has entered a not-guilty plea.
Campaign records show that in 2014, his family members donated several thousand dollars to two council members and the mayor.

Faulconer said Friday that his campaign is looking into how to give that money back.

A campaign spokesman later told NBC 7 Investigates that he checked with the city's Ethics Commission and returning the money may be impossible because the campaign account is now closed.

"Well, I can't speak for other people. All I can speak is for my people and my campaign and the fact is that we do everything in compliance and always have and always will," Faulconer said.

Reached by phone Friday, the casino operator said he'd call back with his attorney but never did.

City records show Salem and his business associates were seeking a change in city policy that would allow the owners of Palomar Card Club to transfer ownership to Salem.

The mayor said his chief of staff met with Salem's lobbyist about the proposed changes but told them he was not supportive of the changes.
"We made it very clear that the changes that were being sought are changes that I don't agree with and that the chief of police doesn't agree with. We didn't make those changes. It wasn't the right thing to do and it shouldn't be done," Faulconer said. "I stand up and do the right thing for San Diego. That's what I'm about as mayor, and I'm going to take the stance of doing what's in the best interest of the city, not according to who contributes to a campaign."
Records show Salem's family members donated to Councilman Chris Cate and Councilwoman Lorie Zapf in 2014.
Cate and Zapf declined to do an interview Friday, but this is a story NBC7 Investigates will continue to follow.
Cate said he met with the card club's lobbyist about the proposed changes but nothing more happened after the meeting.
Zapf did not respond to a question posed Wednesday about whether she met with the card club about the proposed changes.