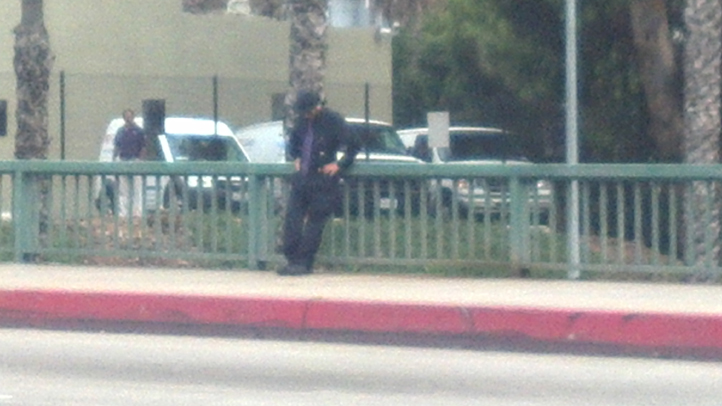 A man upset about the issue of legalizing marijuana caused a major traffic jam late Friday as he stood on a bridge above State Route 163 in Hillcrest.
The suspect, who was later taken into custody just before 9 p.m., was first reported standing over a bridge railing located at the University Ave above SR-163 at about 2:50 p.m, according to officials.
"He was upset over the legalization of pot," said Sgt. Ray Sgt. Ray Battrick with San Diego police.
Officials reported that police were negotiating with the man, who they feared may have wanted to jump. The man was later taken to a hospital for mental evaluation.
During the incident San Diego police issued a SigAlert shutting down the southbound SR-163 and northbound SR-163 from Interstate 5 to Interstate 8 as well, which caused major traffic just as rush-hour began.
The traffic caused disruption for drivers like Hillcrest resident Chloe Branch who was on her way home, "I think he might be the most hated man in San Diego right now because of all of the traffic," Branch said. "I was stuck in traffic for a long time before deciding to take a different route."
The suspect was said to be on the phone with KGTV earlier in the day, and gave the station a list of demands for District Attorney Bonnie Dumanis, a medical marijuana opponent who is running for San Diego mayor, according to City News Service.
Once the suspect was taken into custody all of the lanes were reopened.
SDPD Lt., Andra Brown, told the Union-Tribune, "He's not really suicidal or despondent. He's doing this as a protest, to make his point."