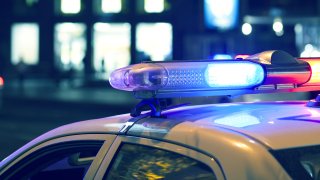 The San Diego Police Department is investigating a suspicious death after a man was found unresponsive in an alley in Ocean Beach on Friday night.
Police arrived in an alley at 4800 Niagara Ave. just before 11:30 p.m. after receiving a call reporting an unresponsive man in the alleyway.
Officers arrived at the location where they found a person performing CPR on the man. The man had visible injuries, SDPD said without disclosing what type of injuries the man suffered.
Officers and San Diego Fire-Rescue personnel took over, but unfortunately, the man did not survive and was pronounced dead at 11:41 p.m., SDPD said.
Due to the suspicious nature of the death, San Diego Police Homicide Detectives were called to the scene and are investigating the incident. But by Monday, the investigation was turned over to the traffic division after investigators determined the man died as the result of a crash, SDPD said.
Further details were not available.
The man was identified Monday as 60-year-old Frank Thomas Neal of San Diego.
Anyone with information regarding this incident is asked to call the Homicide Unit at (619) 531-2293 or Crime Stoppers at (888) 580-8477.
No other information was available.
Please refresh this page for updates on this story. Details may change as more information becomes available.