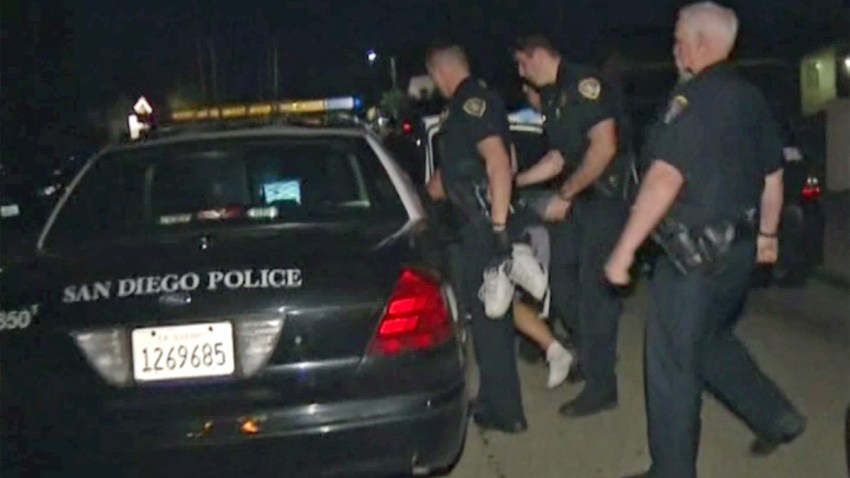 Police are searching for a suspect wanted in a home invasion robbery in Clairemont Thursday night.
The incident happened around 8:40 p.m. at a home in the 5800-block of Chateau Dr.
According to San Diego police, a woman was inside the house when she heard people breaking in. Police say she crawled out a window and ran to the fire station next door.
When officers arrived, they say they saw two people running away and dropping stolen items.
Police say one of the suspects ran back inside the Chateau Drive home. A police dog later discovered him in a crawl space, and he was arrested.
Authorities are still looking for the second suspect.
Police believe the same men are responsible for a firearms burglary earlier this week, also in the Clairemont area.
Check back for updates on this developing story.