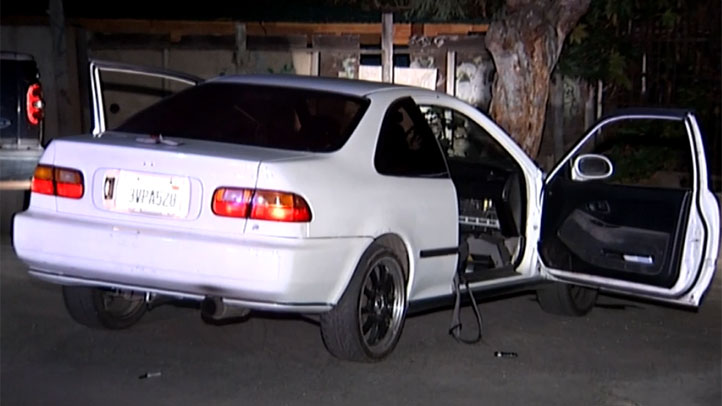 One shot was fired when suspects in a police pursuit threw a gun out of the window of a moving car San Diego officials said Monday.
When the gun hit the ground, a single round went off according to San Diego police.
When officers saw a car speeding down 28th near Oceanview at 12:30 a.m., they tried to stop the car.
What turned into a high-speed chase ended in the 4400-block of Delta near National City.
The officer heard what sounded like a gunshot coming from the side of the vehicle.
"He wasn't certain based on where the flash was a gun shot or possibly back fire, but he said that over the radio. Obviously this was a much more dangerous situation than someone failing to stop for a speeding violation," said Lt. David Rohowitz.
Officers returned to the area of the noise and found a shotgun in several pieces on the pavement Rohowitz said.
He said the shotgun was loaded with four shells and appeared to have discharged.
One teenager and one adult were in police custody. Officers were searching for one outstanding subject.