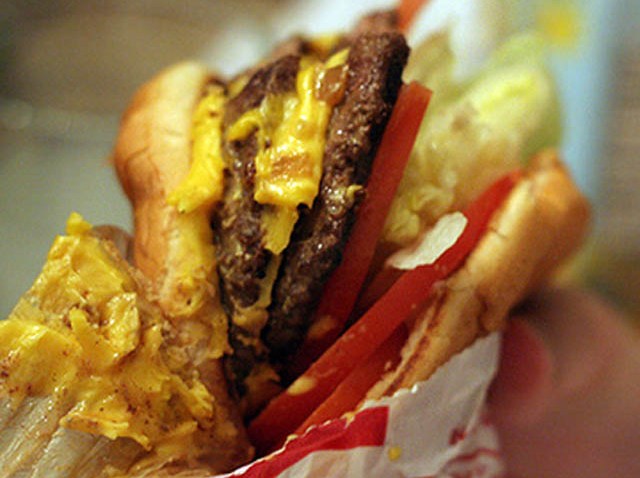 What's the opposite of "Animal Style?"
A petition to get a meatless burger on the In-N-Out menu has gained steam all week, drawing about 30,000 supporters by Thursday afternoon.
The California staple is known for its locally farmed menu of burgers, fries and shakes, but it's definitely not vegetarian or vegan.
The petition, submitted to Change.org, by the Good Food Institute, points out that other fast food restaurants have meatless options, such as White Castle veggie sliders and a Burger King veggie burger.
"As a company that prides itself on both customer satisfaction and ethical business practices, adding a meat-free option is a no-brainer," the petition reads."
The petitioners hope to reach 35,000 signatures and will send their plea to In-N-Out President Lynsi Snider.
The restaurant chain has not responded publicly to the petition, according to several published reports. A spokeswoman for In-N-Out told NBC San Diego that the company had no official comment.