A man was struck and killed while walking on a National City street early Monday and the driver who hit him was arrested on suspicion of driving under the influence.
Officials were called to the corner of E. 8th Street and E Avenue just before 9 a.m.
Tomas Mondares, 89, was walking along the sidewalk when a car traveling eastbound on E. 8th Street veered off the road, struck a large shrub and an electrical box and then struck Mondares.
"The driver for reasons yet to be determined drifted to the right and up on the sidewalk behind us where the pedestrian was struck," National City Sgt. Mike Harlan said.
A passerby found Mondares, pictured at right, on the ground. When officers arrived, they pronounced him dead.
He was killed while on a daily walk to a mortuary where his wife's funeral took place, according to a neighbor.
Mondares was leaving in less than a week for the Philipines, where he sponsored a project to build a community center at his hometown Pangasinan.
Mondares' grandson, Thomas, said the family was getting ready to celebrate his 90th birthday.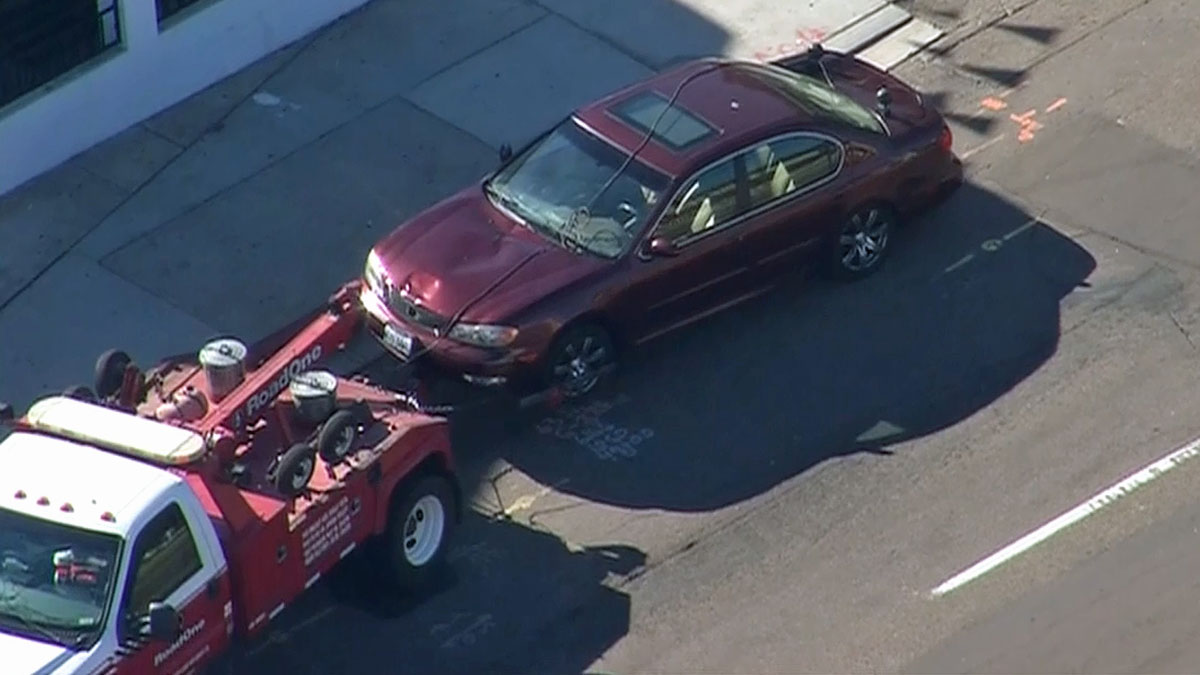 "He would always say, 'If God wants me, he will take me,' so I know he's in good hands," Thomas Mondares said.
The driver, 57-year-old Kevin Moore of San Diego, stopped his vehicle and waited for police to arrive. He was taken to a nearby police station where he was administered a blood test. Officials said he was placed under arrest, accused of driving while under the influence of drugs.
Moore was on active parole at the time of the collision, officials said.