A pedestrian bridge in San Ysidro will open in July at the El Chaparral port of entry, the Governments of Mexico and United States announced Thursday.
The Pedrestrian West Facility (PedWest) will begin processing travelers heading into the U.S. beginning on July 15.
Pedestrians can cross through the west side of the El Chaparral port of entry and reach the PedWest entry building as well as the new multimodal transit facility on Virginia Avenue.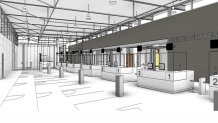 The bridge will eventually allow southbound pedestrians to cross into Mexico and include a multimodal transit center in Tijuana.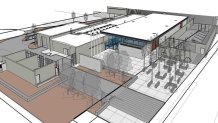 More than 50,000 vehicles and 25,000 pedestrians cross the border at the El Chaparral-San Ysidro port of entry every day.