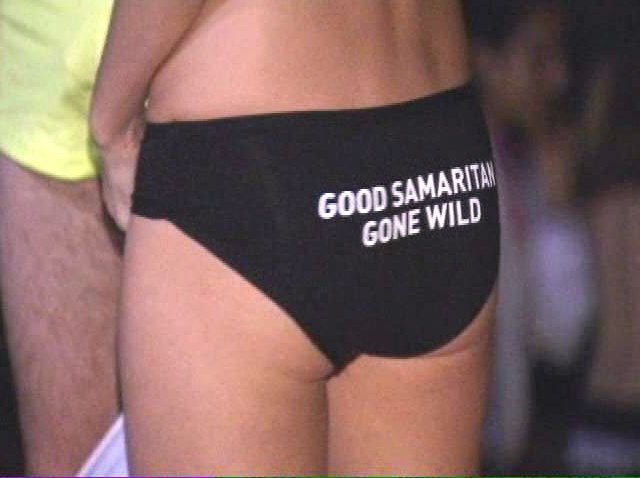 Men with underwear on their heads. Women with thongs over nylon. Kids in pajamas. Dogs in trousers.
Coined by organizers as a "fun event with a serious message," the Undy 5000 will hit Mission Bay Saturday morning for the second straight year, this time with more participants and donations in support of the Colon Cancer Alliance.
About 500 people have registered so far for the 5K and mile fun run, and walk-ins can sign up on-site. Participants are welcomed to run in boxers, which are provided with registration.
The event hopes to balance the lightness of running in boxer-wear with the gravity of the cause and respectability of keeping it a family event.
"Be fun. Be goofy. Be outlandish," said Erin Ehrlich, CCA community engagement coordinator. "But be appropriate."
Last year, San Diego had 444 participants and raised about $51,000, Ehrlich said, adding that the CCA is expecting to raise $15,000 more this time.
The 5K will start at 8 a.m. at De Anza Cove, and a mile-long fun run will begin 10 minutes later. At 9:15 a.m., colon cancer survivors will be recognized as part of an award ceremony.
The CCA provides patient support, public education, supports research and conducts advocacy work across America, according to its website.

Beginning at 6:30 a.m., Saturday registration for the 5K costs $35 for youth (ages 6 to 13) and $40 for adults (14 and up). The mile run costs $30 and is free for children ages 5 and under.