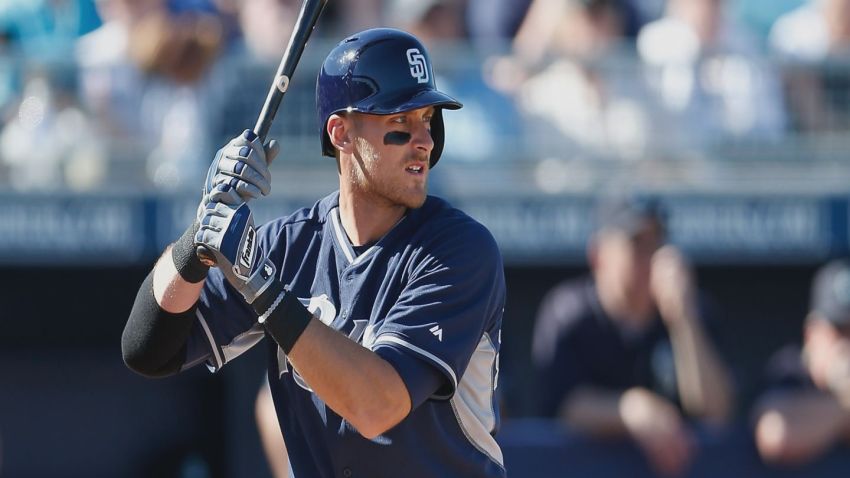 One of the less-heralded moves Padres General Manager A.J. Preller made in the off-season was trading catcher Ryan Hanigan (just acquired in the Wil Myers deal) to Boston for 3rd baseman Will Middlebrooks. It could turn out to be the most savvy transaction of them all.
After a solid rookie season in 2012, Middlebrooks was the Red Sox Opening Day starter at 3rd each of the last two seasons. But, injuries plagued him both years and he lost his starting spot. When Boston signed Pablo Sandoval and Hanley Ramirez, Middlebrooks was expendable.
He's never been short on power, and a change of scenery might help him unlock his potential. NBC 7 Sportswrap's Derek Togerson talked with Middlebrooks about getting healthy, coming to San Diego, and what's really important in life.