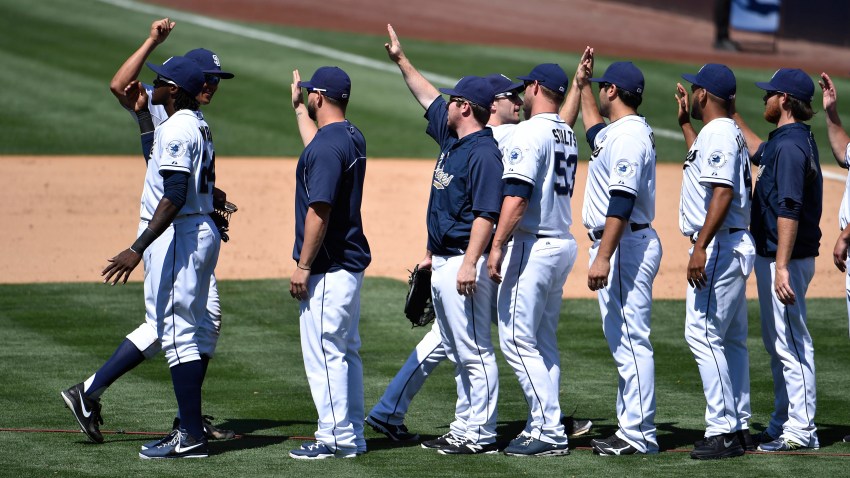 The Padres had a day off on Thursday, feeling awfully good they just completed their first series sweep of the 2014 season (against a pretty good Reds team). They're on their second 4-game winning streak of the year. When the sun rises on the 4th of July, they will be 8.5 games out of a playoff spot.
As bad as things have been, the Padres are in a perfect position to make a run to playoff contention.
Yes, I am serious.
Starting on Independence Day, the Padres play three games against the Giants, a team that has lost 17 of 22 games. Sure, Tim Lincecum is pitching on Sunday, but he can't no-hit the Padres three times in 12 months (I think).
After that the Padres head to Colorado for three games to face a Rockies team that's lost 15 of 17 games. So, as two of their division rivals are ripe for the picking, the Padres are finding something that loosely resembles a stride.
After those two series, the Padres hit the All-Star break with four games in L.A. against the first place Dodgers. The Padres are 2-4 against the Dodgers this season and have actually played them tougher than most people would expect.
So, with 10 games to go before the All-Star break, the Friars are primed to put themselves in a position to make us believe the season is not completely lost, and possibly even hang on to most of their guys when the trade deadline comes around.