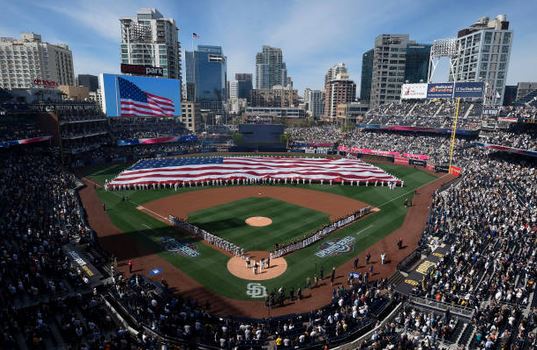 The Padres are having a little trouble winning games these days but that's not stopping them from keeping hope alive. In fact they're willing to gamble on having plenty of success at home soon.

The Friars have a new ticket offer on the table called the Padres Five-Win Pass. For $99 fans can see the first five wins in June. Not the first five games in June; the first five WINS in June.

The Padres play 16 games at Petco Park in June. That means if they hit the last one, on June 30 against the Dodgers, at 4-11 you will get to see all 16 games for $99. This offer is good for left field sections 226, 228 and 230 right underneath the giant scoreboard and will be on sale until June 9.

But what if they go nuts and win five straight to start the month? Is it still a good deal then?

As an example, a seat in Section 228 for the Saturday, June 3 game against the Rockies is up for sale on the Padres website for $24.50. Quick math tells us $24.50 x 5 = $122.50. So even if the Padres miraculously sweep Colorado to start the month then win two straight against the Royals the following weekend the $99 deal would be less than buying tickets to five separate games.

The Padres are 9-14 at Petco Park this season. The 16 games they play there in June are against the Rockies (3), Royals (3), Reds (3), Tigers (3), Braves (3) and Dodgers (1).

If you purchase the Padres Five-Win Pass the tickets will be delivered to your smartphone via the MLB BallPark app. You can purchase up to eight seats and each pass includes a $20 credit towards a seat upgrade.

For more information on the promotion visit www.padres.com.