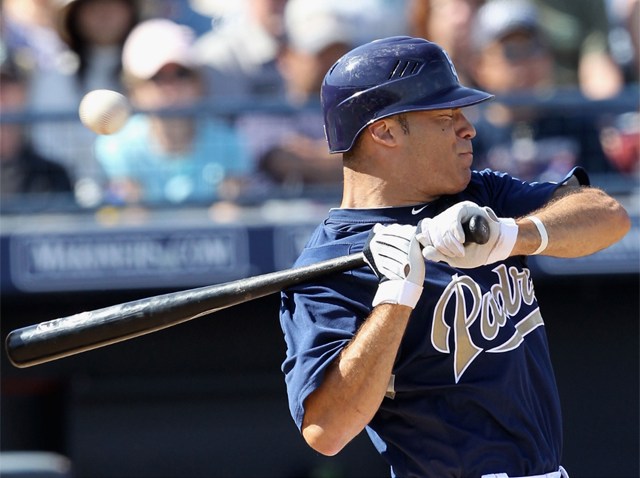 Shortstop Jack Wilson and center fielder Franklin Gutierrez are expected to be back in the lineup when the Seattle Mariners play a pair of spring games Monday.
Wilson left Seattle's 9-3 loss to San Diego on Friday when he felt tightness in his right hamstring. Gutierrez has been hampered by a sore right shoulder and will make his first spring start when the Mariners play Milwaukee and the Chicago White Sox in split-squad games Monday.
Closer David Aardsma, who strained his groin Thursday against San Diego, is scheduled to throw a bullpen session Monday.
Seattle's game against San Diego on Sunday was canceled due to rain. It was the first spring game in Peoria to be rained out since March 11, 2006.
"We're in good shape, actually," Mariners manager Don Wakamatsu said. "It doesn't affect us a whole lot. With that split squad, we're just pushing guys back."
Ryan Rowland-Smith's first spring start was moved back to Monday. Doug Fister will start the other game.
"We got a lot of work done in the cages," Wakamatsu said. "This will give us an opportunity to review a bunch of signs. We'll have a lot of breakout meetings, so it's not too bad."
San Diego also pushed back Kevin Correia, who is expected to throw two innings against Colorado on Monday. Clayton Richard will throw one inning against the Rockies and is expected to pitch again on Friday.
"It doesn't crush us," Padres manager Bud Black said of the rainout. "It doesn't affect the pitching, except for Clayton, and in the fourth game of spring training it doesn't really affect the at-bats."
Copyright AP - Associated Press