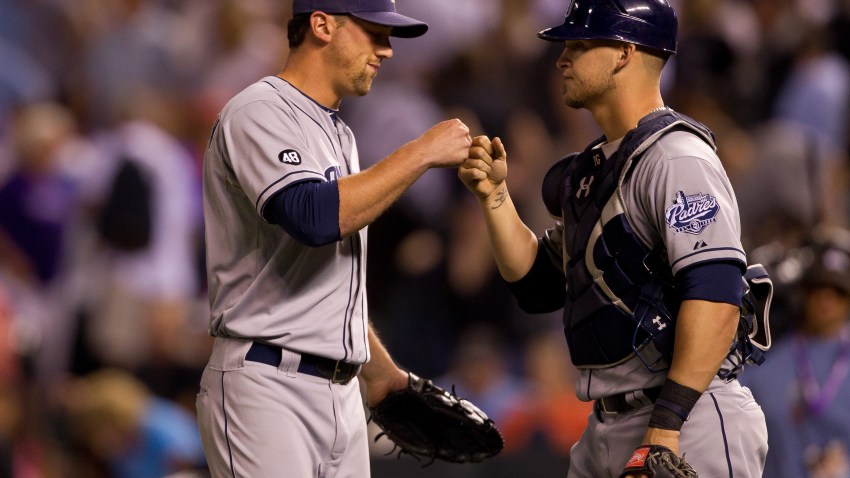 The Padres beat the Rockies 5-4 at Coors Field on Friday night, a fitting end to the month of August for one of the hottest teams in baseball.
San Diego has won 10 of 11 games. Their record for the month is a stellar 18-10. Only the Reds, Nationals, Rangers and Orioles had a better winning percentage in August than the Padres, and only by a few percentage points.
On Friday, Clayton Richard put together another amazing start, going 6.1 innings and allowing 3 runs to get his 12th win of the year. In the 9th inning Luke Gregerson gave up a solo home run to snap his 23-inning scoreless streak, but still hung on to get the save (Huston Street is on the mend and could be back by the end of next week).
The offense was paced by Carlos Quentin, who hit his 15th home run of the season and chased that with an RBI double. Cameron Maybin had three hits and Chase Headley had a pair of knocks and another RBI.
Headley must be morose to see August go. He drove in 31 runs in the month, most in the National League.
The Padres improve to 62-71, and believe it or not are just 9.5 games behind the Cardinals for the 2nd Wild Card spot.
I know, I know. Talking playoffs is crazy talk. But, after a 7-17 April, saying the Padres could finish the year at even .500 was nutty, too.
This is baseball. Anything can happen.