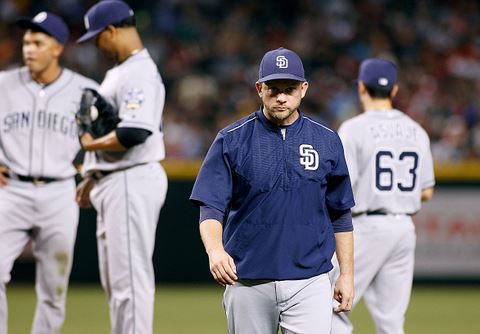 Let's make this as quick and painless as we can.
The Padres lost to the Diamondbacks 9-5 on Saturday night in Arizona. Clayton Richard made his first bad start since re-joining San Diego's starting rotation, allowing five runs in the first inning.
The loss drops the Padres in to a tie for 4th place in the National League West. The Friars came in to the game needing only to avoid a sweep to avoid finishing the season at the very bottom of the standings.
A lot of people think losing to Arizona and having them leapfrog the Padres is a good thing because it gives the Friars a better drafting position. That's a conversation for a different day. All I know is the guys in the clubhouse would like to avoid looking up at everybody in the division, a place the franchise has not finished in since 2011.