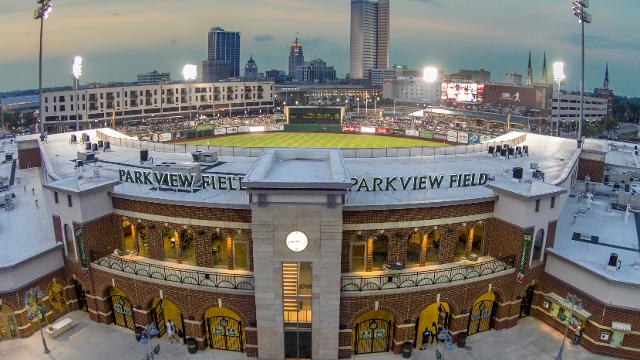 Major League Baseball teams have a bunch of minor league affiliates. Usually those smaller outposts switch hands every few years or so.
For example in the California League, Modesto has been an affiliate for the Reds, Yankees, Cardinals, A's and Mariners.
So when one big league franchise commits to one minor league outpost for a long time it's kind of unique, especially when they're not all that close geographically.
San Diego is keeping its long-time partnership with Fort Wayne, IN. The Padres and TinCaps signed a two-year extension of their Player Development Contract that will keep the Friars' Low-A affiliate in Indiana through the 2020 season. Their 22-year relationship is the longest the Padres have had in their franchise history.

It's also the second-longest partnership in the Midwest League behind the 24-year bond the Detroit Tigers have had with the West Michigan Whitecaps.

"We are extremely proud to continue our partnership with Fort Wayne," said Padres General Manager A.J. Preller in a statement. "Fort Wayne provides best-in-class facilities at Parkview Field and a fan base that has embraced our young core. Strong partners like the TinCaps and the city of Fort Wayne help our players grow and thrive as we continue to build a championship-caliber organization."

Parkview Field opened in 2009 and has been named on several lists of the best ballparks in the minor leagues.

Several of the Padres top prospects play their first full season of professional baseball in the Midwest League. Oftentimes these are teenagers fresh from high school or the Dominican Republic. Having a comfortable setting to learn and grow as a player and person is incredibly important.

The extension was announced as Preller and several members of the Padres front office made a trip to Fort Wayne. The timing of that visit is not coincidental. On Saturday the TinCaps will send 19-year-old lefty MacKenzie Gore, one of the Top-20 prospects in all of baseball, will be on the mound at Parkview Field against West Michigan.