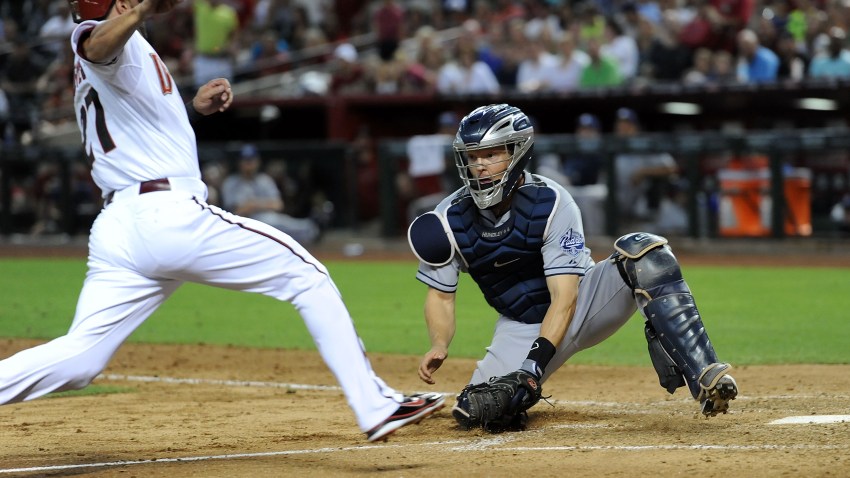 I'm getting the feeling the Padres are going to be streaky this year. They'll win four or five games, then lose four or five games.
It's been their pattern for the first 47.
After a three-game winning streak, the Pads have dropped three in a row.
The latest setback was a 5-2 loss in Arizona to the first-place Diamondbacks.
Eric Stults was awesome for a while. The lefty only allowed two hits and no runs through six innings. But in the 7th he allowed four runs on three hits and a walk. Wil Nieves knocked Stults out with a 2-run double. Arizona scored all five of their runs in that one inning (Dale Thayer surrendered the other).
Diamondbacks starter Brandon McCarthy turned in a fantastic start. He went seven innings, allowing just one run on a Yonder Alonso RBI single.
The Padres other run came in the 8th on Everth Cabrera's solo home run.
San Diego got the tying run to the plate against Heath Bell in the 9th. But, their former closer got pinch-hitter Mark Kotsay to fly out and Cabrera to ground out to secure his 7th save.
On Saturday the Padres send Andrew Cashner to the hill against Wade Miley. Cashner is 2-0 with a 1.69 ERA in his last three starts.
If he wins, it could mean the Padres will win at least two more after that. Or, you know, it could not.
Baseball's funny that way.