County health officials say patrons of a Pacific Beach restaurant may have been exposed to a person with the Hepatitis A virus over seven dates including Labor Day.
The World Famous restaurant at 711 Pacific Beach Drive is located right on the boardwalk and is popular with locals and tourists alike.
Here are the dates and times of potential exposure:
August 28, 29, and 30 between 3 p.m. and 11 p.m.
September 3 and 4 between 9 a.m. and 6 p.m.
September 10 and 11 between 3 p.m. and 11 p.m.
In a county news release, health officials said there was no known risk of exposure at the restaurant now or on other dates.
"The risk to the public is low, but anyone who ate or had beverages at the restaurant on those dates and times should be aware of the signs and symptoms of hepatitis A," said Wilma Wooten, M.D., M.P.H., San Diego County public health officer.
As of September 12, there have been 421 cases reported that are related to the San Diego County outbreak. Of those, 16 people have died and 292 have been hospitalized.
"It's frightening to say the least," said Wyatt Keysor of the outbreak as he was skateboarding in Pacific Beach Friday. "It's something prevalent on my mind. It gives me quite a bit of concern because it is present and anyone can be affected."
Health officials with the county added it is still too early to tell if the case at World Famous is linked to the current Hepatitis A outbreak.
Most of the cases have been from downtown San Diego, El Cajon, Santee, La Mesa, and the adjacent unincorporated areas, county officials said.
The infected cases include four healthcare workers and six food handlers. The county did not identify where those food handlers worked but did say they did not result in other cases.
However, the California Department of Public Health suggests anyone who has been exposed to the virus, and who has not been previously immunized for Hepatitis A, should consider getting vaccinated no later than two weeks after exposure.

The restaurant closed immediately upon hearing about the potential exposure, its general manager told NBC 7.
"In conjunction with San Diego County Health Department World Famous is taking all steps necessary to combat this citywide issue," said Erik Berkley.
"We hired a professional HAZMAT crew to clean and sanitize our restaurant at a very high level," he added.
"We have wholeheartedly complied with any and all requests made by San Diego County Health Department and will continue to do so," Berkley said.
He added that the individual in question has been removed from the establishment.
When asked if the individual would be terminated, Berkley said not necessarily. He added the person will no longer be allowed to handle food.
"We understand the severity of this issue and will do everything we can to ensure a safe environment for all," Berkley said.
Hepatitis A is a liver infection caused by a virus that is highly contagious. The Hepatitis A virus can be contracted by touching objects or eating food that someone with the Hepatitis A infection has handled or by having sex with someone who has an HAV infection.
Some people get the virus but have no symptoms. Signs of infection include fever, fatigue, nausea, loss of appetite, yellowing of the eyes (jaundice), stomach pain, vomiting, dark urine, pale stools, and diarrhea. Adults are more likely to have symptoms than children.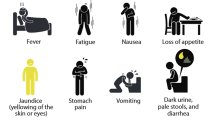 For more information, go to the San Diego County Hepatitis A Outbreak website.