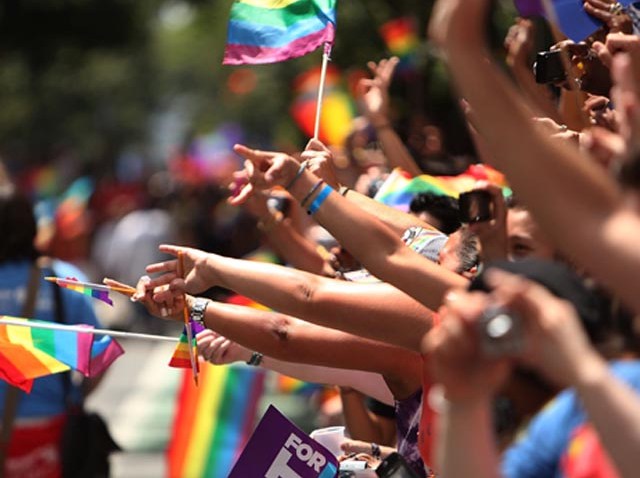 One of San Diego's largest civic events takes place this weekend. 150,000 spectators attended Pride weekend last year.
The lesbian, gay, bisexual, transgender (LGBT) Pride celebration kicked off Friday night with a rally in Balboa Park with the 2010 Spirit of Stonewall awards honoring people who have made a positive impact on San Diego's LGBT community.
The 36th annual Pride Parade starts Saturday at 11 a.m. on University and Normal Streets.
It's theme -- "One World, One Heart, One Pride" – is a message of unity focusing on "the desire to live together in peace, love with all our hearts, and be proud of who we are."
The two-day festival with multiple stages features more than 80 musicians, bands, comedians and dancers. The Children's Garden, a senior zone, Sobriety Support, and an exhibition featuring regional artists will be amongst the attractions. There will also be an array of local organization sponsors booths and free carnival games for families.
Headlining this year's concerts is Eve on Saturday at 8 p.m., Blake Lewis (the amazing beat boxer from American Idol Season 6) on Sunday at 4:55 p.m. and Devo on Sunday at 6 p.m.
The parade is free, but tickets for the festival will cost $20 a day (early bird $15).
The festival will go from noon to 10 p.m. Saturday and 11 a.m. to 8 p.m. Sunday.
Opportunities to volunteer are available on the website.