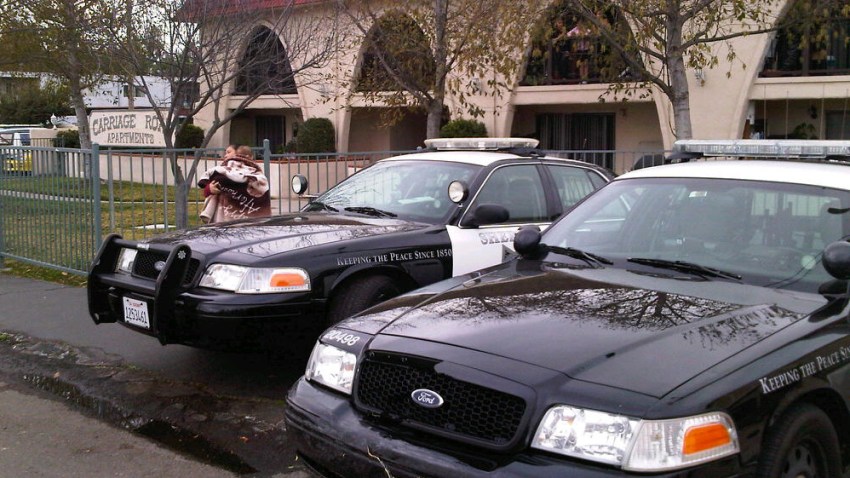 A teenage boy was hospitalized after being shot by a neighbor at a Poway apartment complex on Sunday afternoon, according to San Diego County Sheriff's and Fire-Rescue officials.
Witnesses say the man shot the 15-year-old boy several times at the Carriage Road Apartments on Carriage and Poway Roads.
Sheriff's deputies received a call about at 1 p.m. regarding vandalism and a juvenile who was using a skateboard and possibly a fire extinguisher to create a disturbance, said Sgt. Tim Matzkiw.
Shortly after, there were reports of shots fired, Matzkiw added.
Sheriff's deputies responded to the apartment complex located at 13130 Carriage Road and found a juvenile resident inside the complex's laundry room.
The juvenile had been shot four times, twice in the thigh, Matzkiw said.
The victim was taken to Palomar Hospital and is expected to survive the injuries.
Matzkiw said the male shooter was also a resident of the complex. The man was detained and was being questioned, but has not been arrested, Matzkiw said.
"Detectives want to get his side of the story" Matzkiw said.
The man said the boy tried to break into his home with a fire extinguisher.
Investigators said it all started when the boy had a loud argument with his mom.
Residents in nearby complexes said they were told to get inside their homes and that they were able to see Sheriff's deputies with assault rifles walking through the yard.