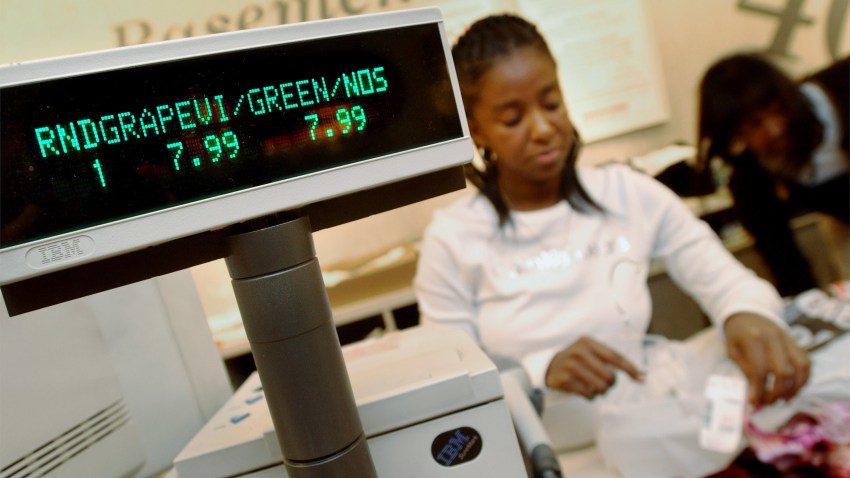 You asked for it and you got it. A sales tax hike takes effect April 1 in California and it's no April Fools' joke. Voters approved the increase in February to help pare down the state's behemoth $42 billion budget deficit. One cent will be added for every dollar spent and even though it's only a penny. It all adds up.
"You may want to buy those window shades before Wednesday , " says Maurice Williams, a home decor expert at a major home improvement store. Why? "because you're going to have to pay more for them." How much more? Window shades for the living room for example will add another ten bucks to the sales tax on a thousand dollar order .
The one percent sales tax increase is expected to generate about $1.2 billion dollars. If you divide that by the population of California (which is about 38 million) that comes out to $32 a person. For a family of four for the year, that's $128. That's a day at the zoo, or a week's worth of groceries, if you're creative or half the electric bill for the month.
If you really want to add it up, how 'bout that new $75,000 Lexus, it will add another $750 in addition to the double vehicle registration fee starting in May.
And that blouse, that's on sale for $34 bucks today will cost an additional 34 cents, which doesn't sound like much but hey you add that to the $2.43 sales tax you're already being charged and it just keeps on going up. Or take that 52 inch LCD TV that cost $2099 you'll have to throw down an additional 20 bucks to the $163 in sales tax .
For most of San Diego county the tax will increase to 8.75 percent, but if you live in El Cajon, ouch, it will be 9.75 percent because voters approved a higher local sales tax rate. That's almost a dime for every dollar spent. In La Mesa, it will be 9.5 percent.
The increase doesn't apply to groceries or prescriptions. It expires July 2011, unless voters decide the once cent tax hike "doesn't matter" and vote to extend it for another year May 19.