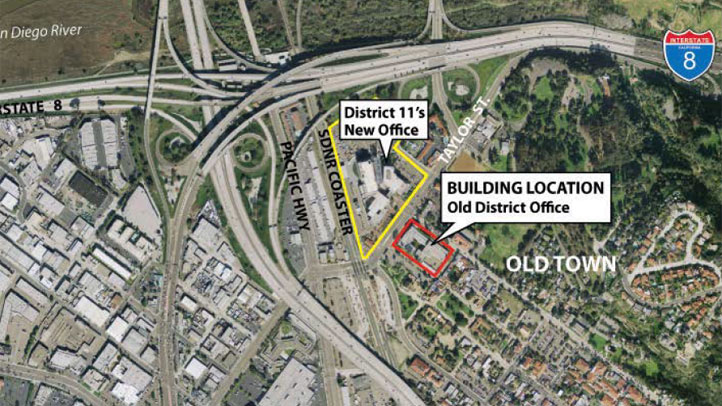 A prime piece of San Diego real estate that once housed the California Department of Transportation is up for sale.
The old Cal Trans building located near Old Town San Diego will go up for auction next month.
The property covers nearly an entire city block bounded by Taylor Street on the north, Juan Street on the east, Calhoun Street on the west, and Wallace Street on the south.
Three buildings, totaling 115,735 square feet, sit on a nearly 2.5-acres.
The building opened in 1953 and went through several expansions before it was vacated in 2006 when the new building was built across the street.
When the auction opens Jan. 25, the starting bid will be $4.5 million.
To tour the facility, an open house event is scheduled for Dec. 13, from 10-11 a.m. at 2829 Juan Street.
The California Highway Patrol and San Diego Association of Governments considered using the building but decided against it when faced with costs to rehab the facility.