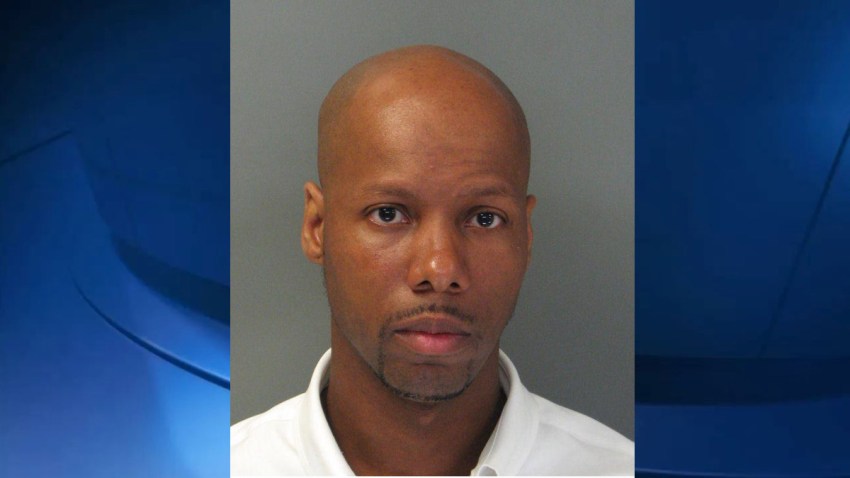 Officials are searching for a serial rapist that was treated at UC San Diego Medical Center on May 11 and has been on the run since.
The United States Marshals Service San Diego Fugitive Task Force in conjunction with the National City Police Department are looking for Eddie Lavelle Smith.
Officials described him as a man with black hair and brown eyes. He is 6 feet 1 inch tall and weighs 175 pounds.
Smith is wanted for failing to register as a sex offender. He has been convicted of crimes in California, Colorado and Georgia as well as in Germany, where he was convicted of rape. He has also been convicted of robbery, grand theft auto, criminal threats, domestic violence, narcotic sales, assault, indecent exposure and failure to register as a sex offender.
NBC 7's Dave Summers approached business owners and residents on this busy corner tonight to show them this photo of Eddie Lavelle Smith released by the fugitive task force just today.
While many people say he looked familiar one woman says she actually saw him two months ago lurking near her laundry room.
Smith has been a fugitive many times but was seen last week seeking medical help at UCSD Medical Center. The hospital is just one mile from his old stomping grounds at University and Park Boulevard.
We showed the suspect's photo to a resident of that corner, who wished only to be identified as Jennifer.
"He tried to follow me in. It's really creepy," Jennifer said.
Jennifer says it was smith she saw skulking around her apartment complex. She says he tried to follow her from the laundry facility.
"I really hate to think he has been watching the young ladies in the neighborhood. There are a lot of people who like to go on evening jogs or walk their dogs," Jennifer said.
If it was Smith, it's not his first incident of stalking girls. In September 2000, Fort Collins Police Services in Colorado arrested and charged him with harassment and public indecency for allegedly exposing himself and following an 18-year-old Poudre High student.
In June 2010, Crime Stoppers offered a thousand dollars reward for Smith's arrest. He was wanted for violating his sex offender conditions and terrorist threats. In April, yet another Crime Stoppers alert. Smith was sought for the sexual assault of a six-year-old girl.
Anyone with information on him should call 877-WANTED2 or 888-580-8477 with information that may lead to his arrest.