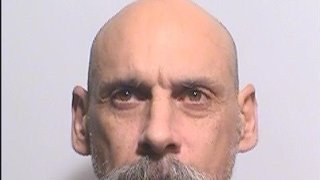 An offender who was given permission to leave the Male Community Reentry Program (MCRP) in San Diego and never returned was taken into custody Wednesday, the California Department of Corrections and Rehabilitation confirmed.
Steven Vargas, 53, was given permission to leave the facility at around 10 a.m. Tuesday and did not return when he was required.
The CDCR was notified at 11:45 a.m. Tuesday that Vargas' electronic monitoring device had been tampered with and officers were dispatched to locate and apprehend him but he was not found.
The next day, CDCR agents located Vargas in a parking lot in the Sports Arena neighborhood and took him into custody without incident. He was taken to the Richard J. Donovan Correctional Facility.
Vargas has a four-year sentence for vehicle theft with prior vehicle related theft convictions and grand theft firearm, according to the CDCR. He was scheduled to be released to parole supervision in June 2020.