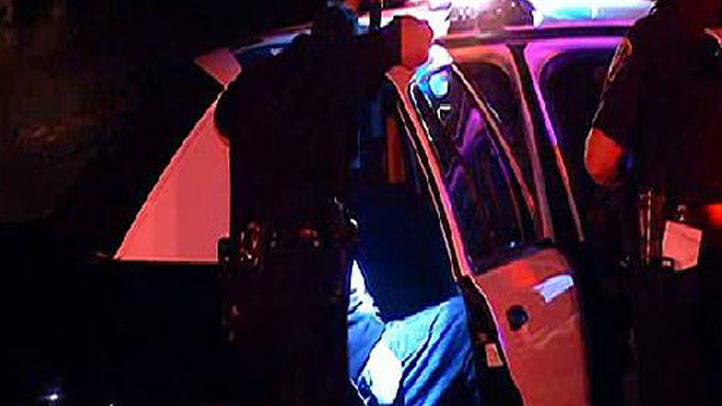 A group of would-be robbers learned the hard way that they chose the wrong victim in Old Town Wednesday.
The suspects unknowingly targeted an off-duty California Highway Patrol officer.
Three men stopped the officer on the sidewalk on Juan Street just before 11 p.m.
They asked the officer, who was in plain clothes, for the time. As the officer reached for his phone, he was sprayed in the face with pepper spray.
He pulled his handgun, identified himself and took the pepper-spraying suspect down to the ground until San Diego police arrived said Lt. Dan Christman with SDPD.
This was the second robbery in the same area within 30 minutes police said.
When a black, four-door sedan pulled up to a pedestrian on Jefferson Street around 10:20 p.m., two men got out and demanded money. When the victim said no, the suspects sprayed him in the face with pepper spray. The suspects got back into the car and left without money.
Both victims suffered burning, irritation and redness around the eyes but are okay Christman said.
The officer is a seven-year veteran and is assigned to the San Diego office Christman said.
Both attacks may be part of a robbery series that included reports from an AT&T Store at 1060 University Avenue in Hillcrest around 7 p.m. A man sprayed an employee while demanding cash. The man eft the store with some cell phones police said.
Around 8:30 p.m. two men used pepper spray in an attempted robbery on Clairemont Mesa Boulevard,
The Western Division, Northern Division and Robbery detectives are investigating to see if these incidents are related.