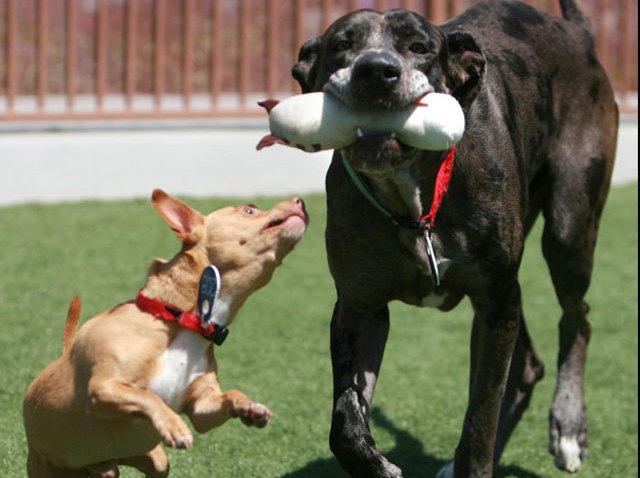 Friendships come in all shapes and sizes.
A huge Great Dane and a little Chihuahua were found together, abandoned in a receiving kennel at the county animal services in Carlsbad.
Nobody knows if Pancho and Lefty were dropped off together but they are now inseparable.
Shelter staff call this dui the "Odd couple." They eat together and sleep together.
Now known as "Pancho and Lefty", the shelter hopes someone will adopt both of them to keep this odd couple together.
Anyone interested should contact the Carlsbad animal shelter for an application.
Read more about the pair in the full article in the North County Times.