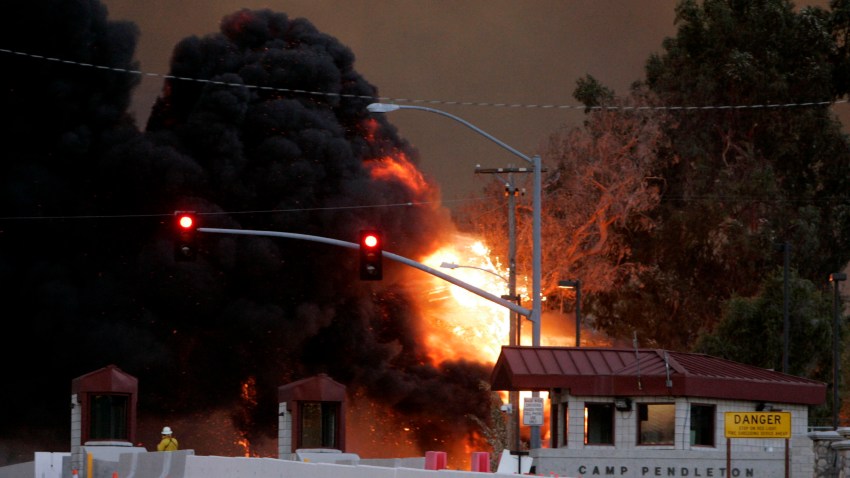 Authorities have largely lifted evacuation orders for about 1,500 homes threatened by a wildfire at Camp Pendleton, but they say some homes on the base remain off limits.
A spokeswoman for the city of Oceanside said the evacuation notice was lifted after authorities determined Tuesday the wildfire was no longer a threat to homes. Spokeswoman Jane McVey says the remaining orders are expected to be lifted by evening.
Areas still closed with the exception to residents only: Papagallo Neighborhood, Pilgrim Creek Estates, Morro Hills, Wilshire Road, and Sleeping Indian Road. The backgate of Camp Pendleton from Vandegrift Boulevard will remain closed until further notice.
Marine Cpl. Priscilla Vitale says some military family members also have been allowed to return home. Vitale says the 3,000-acre fire is about 25 percent contained.
Vitale said another small brush fire that forced the closure of Interstate 5 is 100 percent contained. Firefighters from Camp Pendleton and Cal Fire knocked down the blaze in just over an hour. Officials said the fire charred 110 acres.
The cause of both blazes is under investigation.