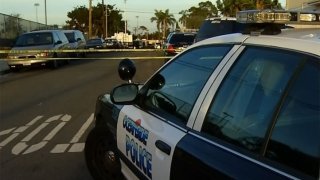 Oceanside police said they have located a woman in her 70s who went missing after last being seen driving in Carlsbad.
The woman, who was described to have memory loss, was last seen around 2 p.m. Monday heading northbound on State Street in Carlsbad, according to Oceanside police.
Hours earlier, she had driven her caretaker home and told her she needed a smog check. Both the woman's sister and her caretaker were unable to contact her since.
She was located on Tuesday in San Diego and has since been reunited with her family, Oceanside police said.
Oceanside police thanked San Diego police with their help to locate the woman.