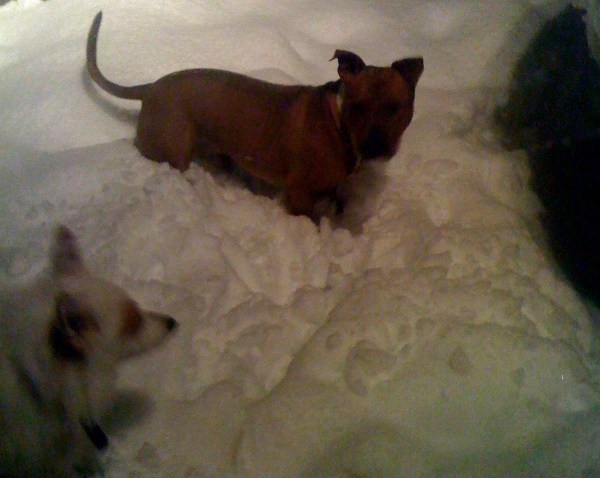 A Brazilian brewery in Chula Vista is overflowing with lively culture and Olympic spirit – and even brews a Pale Ale named "Rio."
The brewery and tasting room – Novo Brazil Brewing Co. – is located at 901 Lane Ave. Amid San Diego's booming brewing industry, the business opened in April 2015 and has already earned a medal in the very competitive world of craft beer.
In the 2016 World Beer Cup, Novo's Russian Imperial Stout, Corvo Negro, brought home the bronze medal for the United States. The brew medaled third out of 53 entries in that category, making the podium alongside a beer from Pennsylvania and a gold medal brew from Japan.
A couple of Novo's brews also earned the Country Winner award in the 2016 World Beer Awards: the Otay IPA earning honors as the Best IPA of the U.S. and the brewery's Chula Pils Pilsner winning as a lager. In the world of competitive brewing, this coveted award is considered higher than gold. Novo Brazil's Quadruple Barrel-Aged beer also won silver for the United States.
Gustavo Alvarado, event coordinator for Novo Brazil Brewing, said earning the bronze, silver and other awards couldn't have come at a better time.
"It's funny how it coincided that way – the Olympics going on and then we won this competition for the Otay IPA and the Chula Pils," he told NBC 7 on Thursday. "It's a blessing for us. We're such a small brewery in a place where the craft beer movement hasn't really had a good grip – the South Bay. So being able to get that exposure [is amazing]."
Novo Brazil offers 15 beers on tap that Alvarado said are "Brazil-inspired but San Diego-brewed." Many of the beers boast notes of citrus, floral or fruit.
"Think about the tropical flavor," Alvarado said of the Brazil-inspired brews.
Novo's Rio Pale Ale is a medium-bodied, floral and citrus brew with a light finish. Alvarado said it's an easy beer to sip and has been very popular on tap during the 2016 Olympic Summer Games.
"It's definitely the beer you want to drink while watching the Games," Alvarado said.
In the spirit of the Olympics, Novo has been screening the Rio Games for the past two weeks. Alvarado said patrons have been coming in by the dozens to watch the events on their TV, many wearing their Team USA and Team Brazil jerseys.
"We've had an astounding amount of business [this month]," he told NBC 7.
The brewery is located less than three miles away from the Chula Vista Olympic Training Center (OTC), where many Olympians competing in Rio 2016 have trained, including men's long jump gold medalist Jeff Henderson and men's triple jump silver medalist Will Claye.
"It's exciting to know that our backyard here is producing some winners," Alvarado said. "We get to cheer them on when we see them on the screen."
Alvarado said that every once in a while, OTC coaches will stop by Novo Brazil for a brew. The Novo crew is hoping that once the Olympic athletes return to Chula Vista, they'll stop by for a celebratory beer too.
"We're really close to the Olympic Training Center and, you know, the athletes have to play hard, work hard. Every once in a while, they should stop by and have a beer," said Alvarado with a grin.
As the 2016 Olympic Summer Games wrap up this weekend, the craft brewery plans to send off Rio with a bang.
On Saturday, when Brazil takes on Germany in the medal match at 1:30 p.m., the brewery will host a party, offering deals on Brazilian brews. If the team beats Germany, it'll really be a celebration.
On Sunday afternoon, Novo will host a viewing party for the Closing Ceremony with beer, Brazilian food, music and Samba dancers.
"It'll be fun for everyone to enjoy the culture that we're bringing here to San Diego," Alvarado said.
Once the Rio Games are over, Novo plans to keep the spirit of Brazil alive in the San Diego by participating in community events, including Brazilian Day on Sept. 10.
Alvarado said the Novo crew will continue to tap into the South Bay as new ground for craft brewing with goals of developing the community into another hub for top-notch San Diego suds.
In the future, he also said the brewery wouldn't mind collaborating with some craft brewers from Brazil on unique, new recipes.
Novo Brazil Brewing Co. is open daily from 12 p.m. to 10 p.m. The brewery hosts teacher and U.S. military appreciation days, offering special deals to those who serve the community.
The business is family-owned and operated under the helm of Eduardo Pentagna, with lots of help from Colorado-based brewing pro Mauricio Lima.