A San Diego man has been arrested in connection with a series of attacks on women in the North Park and City Heights areas.
David Angelo Drake, 23, of San Diego, was booked Tuesday on six counts of assault with a deadly weapon, six counts of assault with the intent to commit sexual assault, five counts of battery and two counts of sexual assault with a foreign object.
The charges are connected to a series of attacks on women that began in June 11 all in the residential area of San Diego west of Interstate 805 and south of El Cajon Boulevard.
San Diego police said the suspect was arrested Monday near 5th and Washington in Hillcrest and booked after 2:30 a.m. Tuesday into county jail.
In his jail booking information, Drake is described as 6-feet, 4-inches tall and 180 pounds with black hair and brown eyes.
A search of court records shows Drake had three traffic citations in El Cajon and San Diego. A fourth citation for failure to yield to a pedestrian went unpaid. Documents show a warrant was issued for Drake in May.
Prosecutors have set bail at $855,000. He will be formally arraigned on charges Thursday. Drake has declined NBC 7's request for an interview.
Information gained from a tip led sex crimes detectives to the arrest, Lt. Sandra Albrektsen said.
One of the suspect's relatives told NBC 7 his family is in shock. The relative said this is completely out of character for Drake.
In the assaults, one or two suspects jump a woman from behind. All but one victim suffered injuries to their faces.
Lissa Scolari of North Park said she has been stressed about the attacks since they began in June.
"I'm really relieved because I know it's something that has been going on and plus I have daughter who is young and knowing this has been going on has been stressful. I'm glad," Scolari said.
Residents gathered at community meetings and self-defense classes. Some adopted a buddy system to keep from walking alone at night.
"People were nervous," said Kristina Clifford who lives in North Park. "People were skeptical to walk around by themselves."
Now, residents like Megan Malone who walks her dog three to four times a day say they will feel more secure.
"It makes me feel more comfortable to walk around my neighborhood. It's such a good community as is so this is exciting," Malone said.
The assaults also sparked community activism in North Park. Many community groups – the North Park Lions Club, the National Association of Social Workers, even a band of super heroes – addressed the issue of safety in the neighborhood.
"I think some of the lessons we learned is that when we began to hear that there were problems. There were problems with lighting, there were problems with safety, there were problems with people feeling safe about their personal space," said Bryan Tarr with the Lions Club.
The North Park Community Association still plans to launch the Light the Night campaign, encouraging neighbors to leave their porch lights on late at night.
San Diego Police Chief Shelley Zimmerman credited police, investigators and community groups with helping in the arrest but pointed out that it was a tip that may have solved this case.
"No matter how insignificant you think that piece of information is, say something," Zimmerman said. "It is a piece of information that helped us take this person into custody last night."
While investigators believe Drake is the one responsible for the series of attacks, officers are exploring the possibility that there could be more than one suspect.
For now, North Park residents are advised to remain careful and smart of their surroundings, Lt. Kevin Mayer, SDPD spokesperson said.
Community activists don't want residents to let their guard down, either.
"Sometimes, as you've seen in violent situations, it is either another individual or somebody thinks it's o.k. to copycat that person. So that is our larger concern," Tarr said. "We hope the police will catch and arrest this individual, and we want to gather the community, the network necessary to make sure this doesn't happen again."
On Wednesday, June 11, a woman told police she was thrown to the ground by one attacker on 33rd Street. The following Tuesday, June 17, a woman walking on Meade Avenue near 33rd Place around 11:30 p.m. told police she fought off two men.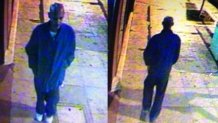 On Saturday, June 21, a woman was walking along Lincoln Avenue at 9:20 p.m. when she said two men attempted to attack her.
The next Tuesday, June 24, a woman was walking along Lincoln Avenue near Oregon Street and was knocked unconscious in an attack from behind, police said.
Four weeks later, on July 20, a woman was knocked out while walking near the corner of Lincoln Avenue and Kansas Street around 1:20 a.m.
The most recent attack happened on Aug. 28 near Lincoln Avenue and Idaho Street. The victim was attacked from behind, punched in the face and knocked out. She screamed for help and the suspect ran away, avoiding capture.