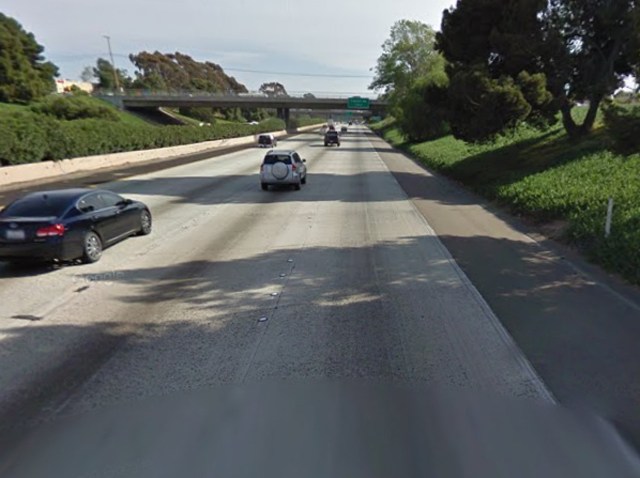 The proposed widening of Interstate 5 through coastal North County ran into another wall of public opposition on Monday from residents of the area.
They voiced numerous objections at a Solana Beach town hall held by the state Senate's Transportation Committee. The public meeting was attended by nearly 300 people.
"I do not believe that pouring more concrete and creating lanes for cars, trucks and buses will solve our problem with congestion and gridlock," said Solana Beach resident Mary Jane Boyd, one of two dozen speakers who took the microphone during the three-hour session. "It certainly will do nothing to improve the quality of the air we breathe."
Much of the testimony centered on health concerns and environmental damage that could occur to wildlife living in six coastal lagoons, 32 acres of wetlands and 74 acres of coastal sage.
"This project will induce traffic onto the freeway and eliminate the opportunity for inducing traffic into high-speed rail," said Solana Beach resident Lane Sharman,
The CalTrans project would encompass 27 miles from La Jolla to Oceanside and offers four options besides doing nothing -- officials warn that doing nothing would more than double current peak-average travel times along the stretch to upward of 70 minutes.
Those options call for eight or 10 general purpose lanes, four or five in each direction; and four interior, "managed" lanes for high occupancy vehicles, separated either by buffering roadway stripes or by concrete barriers.
The low-end cost estimate of the "8 plus 4" options is $3.4 billion; the high-end estimate for the "10 plus 4" options is $4.5 billion.
The resulting travel time for the "10 plus 4" options ranges from 28 to 37 minutes, and from 37 to 45 minutes for the "8 plus 4" options.
Between 50 and 112 homes, and 10 to 13 businesses, along the route would have to be condemned and demolished for right-of-way. Nearly 2,000 other homes would be impacted by freeway noise, about 1,600 of which would receive noise abatement measures at CalTrans' expense.
The proposal is supported by representatives for general contractors, civil engineers and the Automobile Club of Southern California.
Solana Beach resident Steve Goetsch reminded state senate officials and Caltrans representatives that directors of the San Diego Association of Governments long ago urged Caltrans that no homes should be acquired by eminent domain for future projects.
In an interview following the town hall, Goetsch -- whose neighbors across the street have received notices that their properties are in the path of the right-of-way -- said it's already adversely affecting their lives.
"By law, you must tell anybody that you sell the home to," said Goetsch. "Your home, at that point, is essentially value-less. At that point you can sell; no one's going to buy it."
The project's written public comment period expires Nov. 22.
CalTrans officials said they hope to have a decision on the preferred option by the middle of next year.
It appears "doing nothing" is out of the question, though, as the total number of vehicle trips along that stretch of I-5 is projected to reach 1 million by 2030.
If the decision is ratified by the Federal Highway Administration, the timeline for competion is 2013.