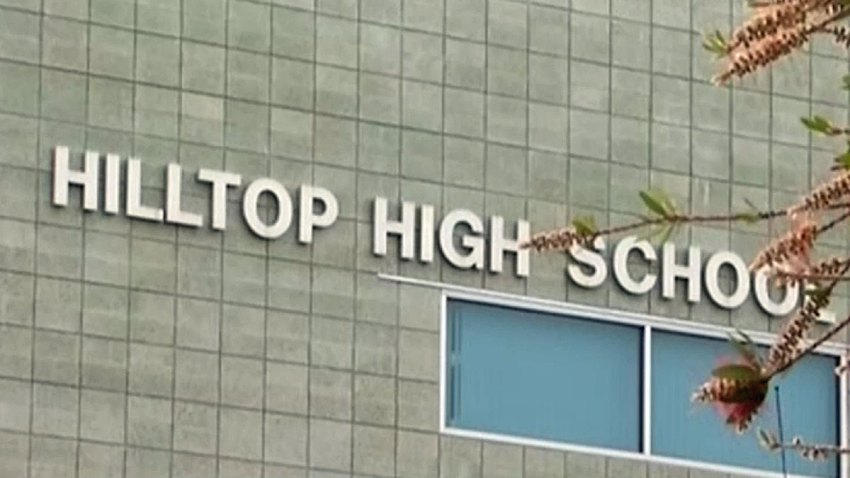 A San Diego-area high school canceled classes Thursday after a nearby water main break disrupted water service for students and staff.
Hilltop High School dismissed students at 11:15 a.m. because water service was shut off for the water fountains and restrooms.
Lunch was going to be served to those students who need it.
Teachers were sent home but the administrative staff will work a full day, staying until 2:36 p.m.

The following message went to parents, "Due to a water main break, we're releasing students today at 11:15 a.m."
"We prefer that you pick up your kids at Hilltop High School."
Officials said for those students that cannot be released to a parent or guardian, the campus will remain open and staff supervision will be provided.
Portable restrooms and wash stations were going to be delivered and the school was planning on being open for classes Friday.
The water main break was on campus and was not affecting the surrounding neighborhood.