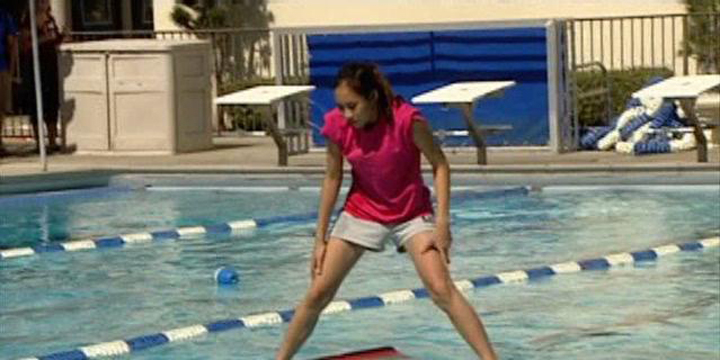 Alexa Moy, a student at La Jolla High School, was almost there and then kersplash! She didn't make it across the pool.
But even without divine intervention, many students were able to prove that, yes, you can walk on water.
It was all part of a fun competition held at the University of San Diego Area students put their home made 'water shoes' to the test, trying to get across the university's swimming pool in the fastest time.
The shoes were made up of styrafoam, duct tape, and just about anything else that would float.
In the end, the winning team was "The Lobster Four" from La Jolla High School. Their 'walker', Thamina Dalichaouch, made it across with the fastest time of the day - 16.25 seconds.
"What's unique about our design is we have sort of a U-shaped boat front, so it's not that pointy and it cuts through the water more easily," said Calichaouch.