New Year. Newborns! As the world celebrated the big arrival of 2020, some San Diego moms celebrated their own big arrivals: little bundles of joy born just after the stroke of midnight.
At Kaiser Permanente's Palomar Medical Center in Escondido, physicians delivered a baby at 12:01 a.m. The little one, named Tatum Faith Perry, is believed to be San Diego County's first baby of 2020, a spokesman for Kaiser Permanente told NBC 7 Wednesday.
Baby Tatum was born to parents Wendi and Kevin Tatum. Already, she has a No. 1 fan in her big brother, Ryder.
"He's obsessed," Wendi Perry said. "It's kind of nerve-racking going from one to two, and seeing how obsessed he is with her makes it a lot easier. He's not afraid of her, which is nice."
"Best big brother ever," dad said.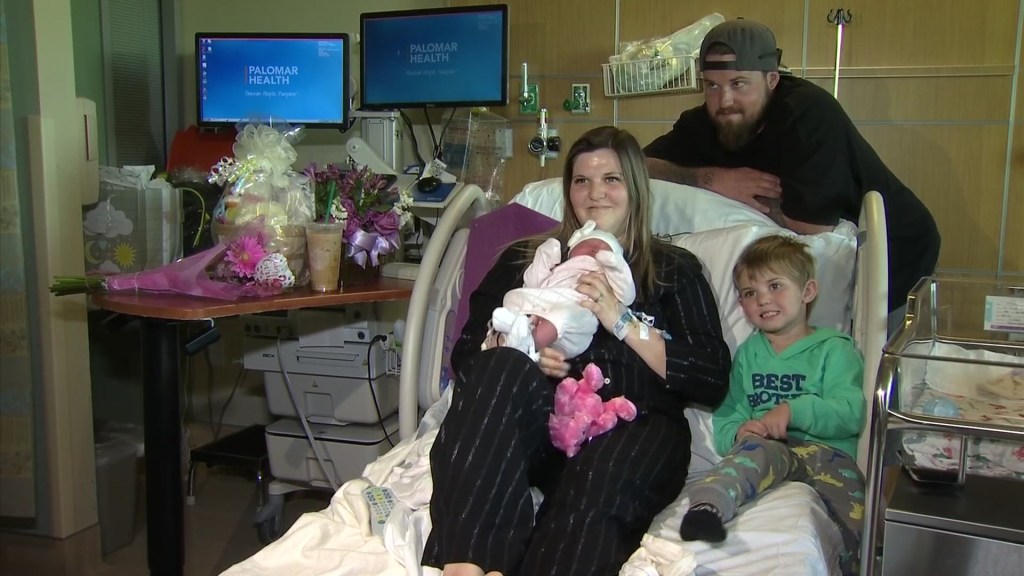 The Perry's friends and family all thought it was pretty exciting Tatum was the first baby of the new decade in San Diego. Many asked the family when they'd be on TV so they could watch or record the segment.
Meanwhile, at Sharp Grossmont Hospital in La Mesa, local mom Halondra Uriostegui gave birth at 12:02 a.m. on New Year's Day to Mia Perez Uriostegui.
Baby Mia weighed 8 pounds and 4 ounces.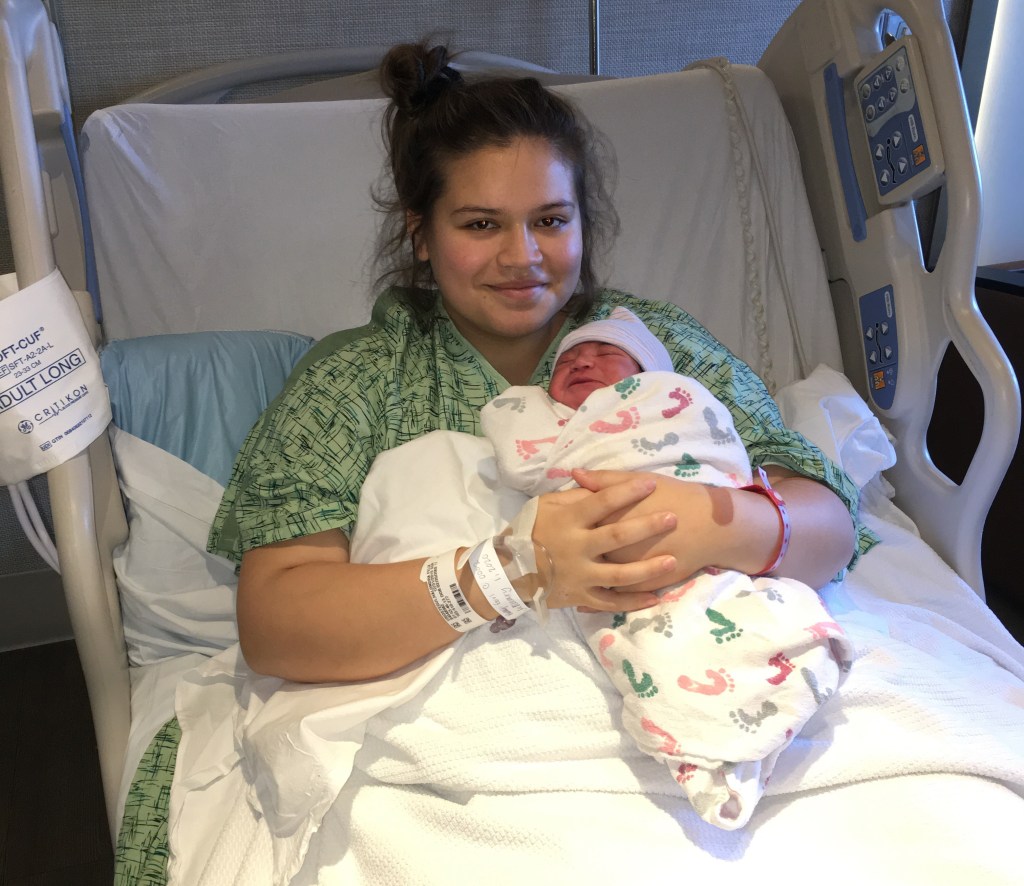 A hospital spokesperson told NBC 7 both Mia and her mother are doing well.
Fourteen minutes later, at 12:16 a.m., another mom had her baby at Scripps Memorial Hospital La Jolla, a Scripp Health spokesperson told NBC 7.
Just after 12:30 a.m., Scripps clocked another one: a baby making its grand debut at Scripps Mercy Hospital in Chula Vista.
That baby girl's name is Alice Grace, born to father Aldo Lopez, 18, and Sarah Rodriguez, 20, and her cuteness can't really be quantified. As for her measurements, baby Alice was 6 pounds, 6 ounces and 18 inches long. Lopez and Rodriguez said their daughter's middle name was inspired by their Christian faith.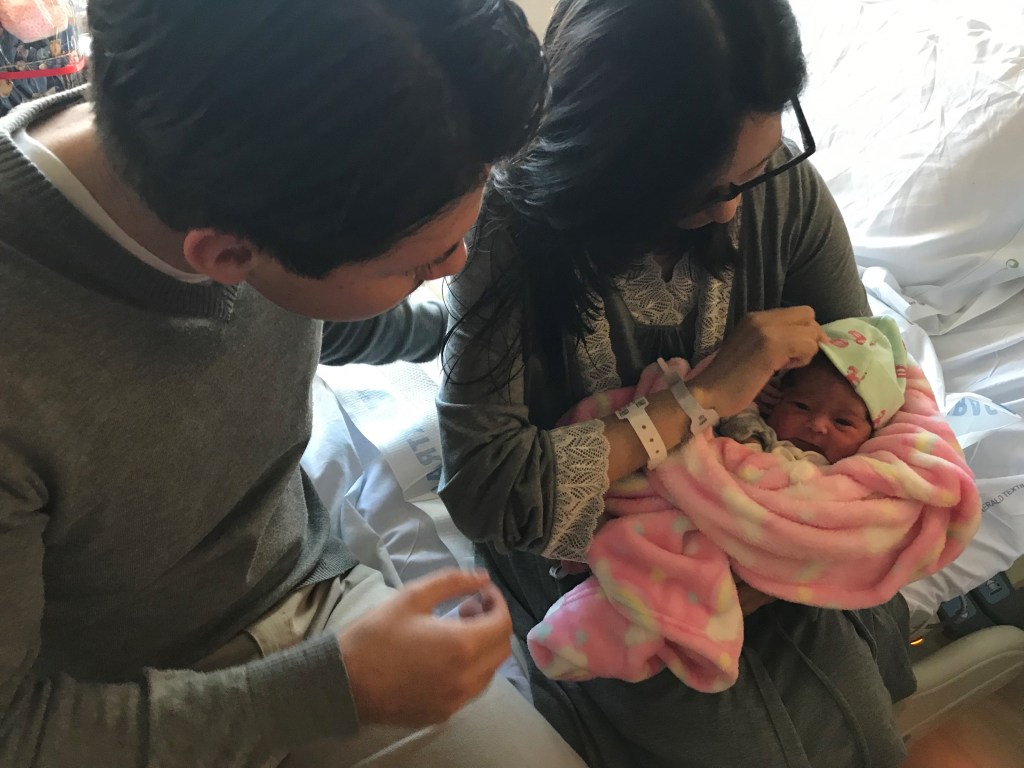 Alice was almost a 2019 baby.
Rodriguez told NBC 7 she actually checked in at Scripps Mercy after waking up with heavy contractions the morning of New Year's Eve, but hospital staff sent her home because she wasn't dilating.
After a family meal of tamales and pork ribs, Rodriguez's contractions began to strengthen.
"The contractions were getting pretty constant and they were getting really, really painful. I could barely walk," the first-time mother said.
At that point, Rodriguez's grandmother knew it was time, so they headed back to the hospital at around 9:30 p.m. on New Year's Eve. Hospital staff told the parents there was a chance little Alice could be the first baby of 2020.
"It didn't matter," Rodriguez said. "At that point, it was just too painful to bare."
While it's fun for us at home to keep track, Alice's time of birth meant little to her new and excited parents.
"As long as she's healthy and happy, she's fine. I'm OK with it. She can be the sixth, she can be the hundredth. I don't really mind," Rodriguez said.
"I'm really happy and thankful that I have her here," Lopez said. "Grateful that she came out healthy."
Over at another Kaiser Permanente facility, another New Year's Day baby arrived just after 1 a.m.
And, with that, we've got a whole new set of San Diegans. Happy New Year.