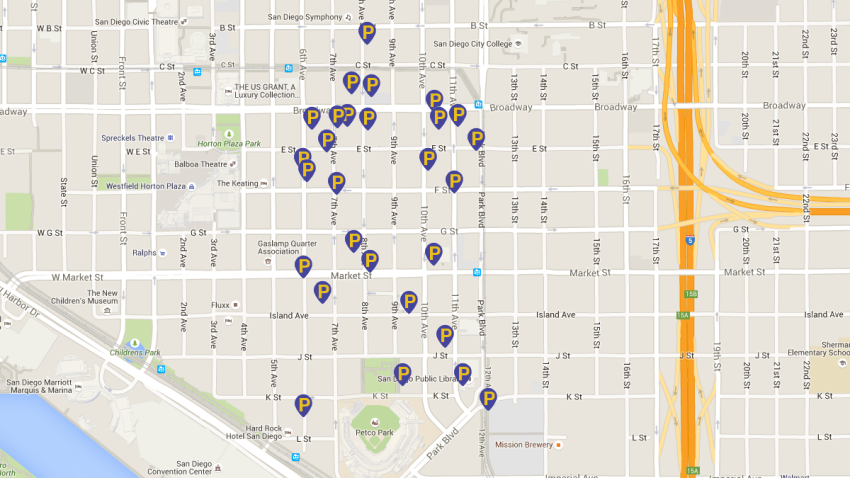 A new website will make picking a parking spot easier in Downtown San Diego.
ParkItDTSD.com has detailed information, including addresses, hours of operation, capacity and rates, on 75 percent of parking lots and structures downtown.
Users can search parking options by neighborhoods, destinations and what is nearby. The website also features notifications about upcoming events that may have an impact on parking.
"Our goal is to use technology solutions to make life easier and continue to showcase San Diego's position as a 'smart city' by serving anyone in the downtown area with easy, accessible and affordable parking information," said Stephanie Shook, project manager, Civic San Diego, in a statement.
The creation of the website was funding by the Downtown Community Parking District, led by Civic San Diego.
Two public parking garages, the 6th and K Parkade and the Park It On Market lots, have real-time data available on the website. In the next year, officials will work on integrating real-time data for additional lots.
In the future, the site plans also include valet options, parking validation and integration with mobile payment systems in addition to parking meters.
To visit the site, click here.