The San Diego Zoo announced the official name for its newest panda cub Tuesday -- Xiao Liwu.
As is tradition with pandas born at the San Diego Zoo, the cub's name was announced in an official 100-Day ceremony.
The name means "Little Gift" in English. Click here for pronunciation
A member of the Chinese consulate from Los Angeles was at the ceremony and thanked the zoo for taking such good care of Xiao Liwu.
At the time of the naming ceremony, the cub was tucked away in his den with mama Bai Yun. Since her arrival to San Diego in 1996, Bai Yun (White Cloud) has given birth to six cubs. The father's name is Gao Gao (Big Big).
Bai Yun, who at almost 21 years old was the second oldest panda to have given birth at the zoo, delivered the baby July 29.
The cub's first exam was shared on social media with admirers around the world. Then, every week his fans followed his growth with weekly images, video clips and updates on Facebook.
Then, came the business of a name.
As it has in the past, the zoo took submissions from panda fans and then posted a selection of six names to its website for a final selection.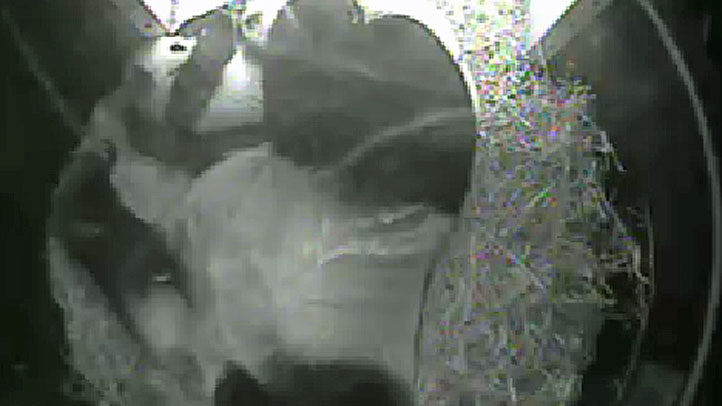 The names and their translations included:
Qi Ji (Miracle)
Yu Di (Raindrop)
Da Hai (Big Ocean/Big Sea)
Xiao Liwu (Little Gift)
Yong Er (Brave Son)
Shui Long (Water Dragon)
Nearly 35,000 people voted for the name. Xiao Liwu won with 7,611 votes. The runner up, Yu Di, was only 0.6 percent away from the lead with 7,430 votes.