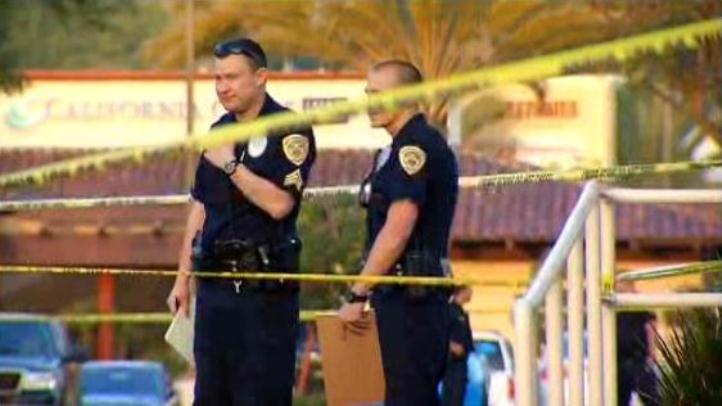 A man has turned himself into police in connection with a fatal shooting outside a Carl's Jr. on Sweetwater Road in March, police confirmed.
National City resident Jesus Degalilea Pena, 43, was shot about 10 times at close range with a high-powered rifle, according to police. The gunman fled the scene in an orange and white pick-up truck.
When police arrived, the victim was lying on the ground in critical condition.
He was transported to UCSD Medical Center, but died a short time later.
National City Police Chief Manuel Rodriguez said officers are also looking for the brother of the man who turned himself into police yesterday. The second man is wanted for questioning as a person of interest in the homicide.
Rodriguez said the brothers' names are not being released at this time, and the man who turned himself in requested an attorney and has not been charged.
"We're still gathering evidence, and we're still actively pursuing the case," Rodriguez said. "There's no question about that."
The shooting happened at around 5:30 p.m., on Saturday, March 23 in the parking lot of the Carls' Jr.
Police believe the motive behind the killing may have been some type of dispute between neighbors, Rodriguez said.
"That's the picture we have, but it isn't real clear yet," Rodriguez said. "There's definitely some rivalry there. It seemed to be a personal thing. It wasn't random."
Police believed the weapon used in the killing was a high-powered assault rifle.