Getting around San Diego will be easier after two major transportation projects that will be officially opened to drivers in two weeks.
Two miles of carpool lanes along Interstate 805 in both northbound and southbound lanes will open between the I-5/I-805 merge and Carroll Canyon Road to serve the 150,000 to 160,000 vehicles that use that corridor every day.
"It will improve safety and hopefully reduce congestion but also will offer up another opportunity in HOV lanes for commuters as well as bus rapid transit," said Caltrans Director Malcolm Dougherty.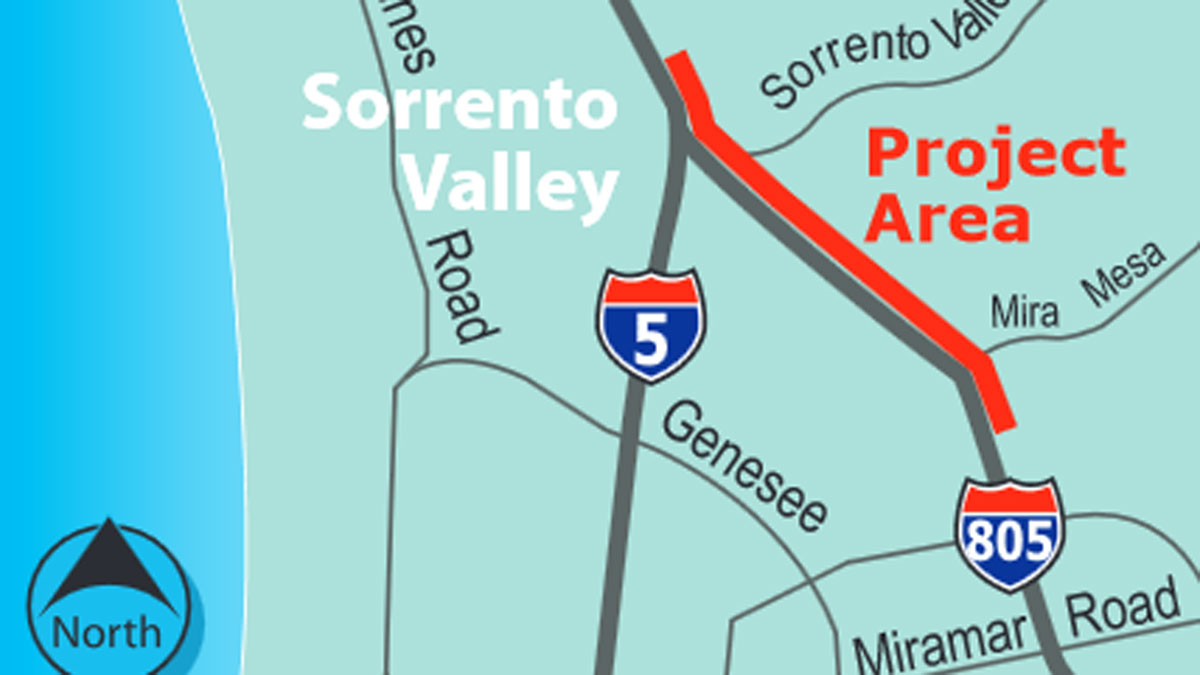 Close to $95 million was spent on the project with the bulk of the funds - $51.8 million – coming from federal stimulus grant money. Other contributions were made from San Diego Association of Governments (SANDAG), the city of San Diego and Qualcomm.
Getting in and out of Sorrento Mesa is a real problem for the approximately 14,000 Qualcomm employees in the area.
A new Direct Access Ramp (DAR) at Carroll Canyon Road should help ease the gridlock.
"Working with the city to try and improve traffic congestion in the area is another way we can help our employees strike that work/life balance," said Qualcomm spokesperson Christie Thoene.
Then, in the South Bay, a segment of carpool lanes opened along Interstate 805 northbound between State Route 54 and State Route 94 on Wednesday morning. The rest of the carpool lanes including the southbound lanes between East Naples Boulevard and State Route 94 will be opened within two weeks.
This expansion will create a new network of HOV lanes to offer a new transportation option for commuters and serve as the backbone for a new bus rapid transit system in the near future.
For the 200,000 people that use this section of the highway every day, I-805 Corridor Director Gustavo Dallardo said there is not a strong public transit option currently available.
"All of those people need more options. By creating this network of these HOV lanes, we're creating the first steps to make that happen," Dallardo said.
The South Bay I-805 Express Lanes project is part of a $1.4 billion effort that is scheduled for completion in 2015.