A retired U.S. Marine has just published a book detailing what it was like for Camp Pendleton-based troops in Ramadi during the U.S. troop surge in Iraq.
Retired Major Scott Huesing wrote "Echo in Ramadi" with the help of 75 interviews with Marines and their families.
Huesing led about 250 Marines in Echo Company, Second Battalion, Fourth Marine Regiment in 2006 and 2007.
He hopes the book will give readers a real sense of the reality of urban combat.
"This friction is this indescribable pressure that is constantly around you when you're fighting under those circumstances, where we were literally living in the city amongst the people, against a well trained un-uniformed enemy day in and day out," Huesing said.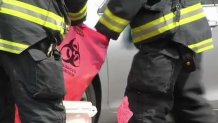 Huesing also wants people to know more about the sacrifices of military families. He says the Marines share a strong bond with the Gold Star families. Those are the families who lost a loved one in war.
"We share so much and they understand that, you know, we lost brothers as Marines," Huesing said, "and they lost their sons and there's never going to be any replacing that for those families."
Huesing is now retired from the Marines. But he's not only a new author, he's also the Executive Director for the non-profit Save the Brave. The organization helps provide resources to marines who are suffering from Post Traumatic Stress.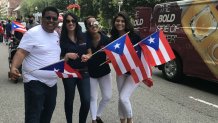 He writes in "Echo in Ramadi" about his own struggles after returning from war. He is on a mission to remind Americans about the sacrifices of the many Marines who have taken their own lives after struggling with Post Traumatic Stress.
"It's not just a bumper sticker out here that says once a Marine always a Marine. It's true," he said.
"Echo in Ramadi" is widely available for purchase.