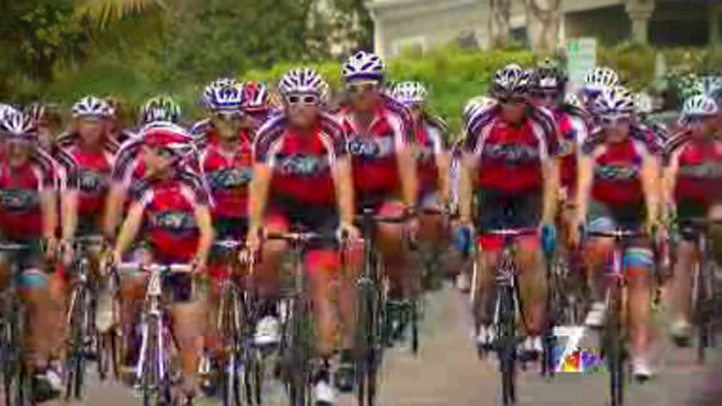 After one week and a long, 620-mile bicycling journey, NBC 7's sports guru Jim Laslavic returned to San Diego Friday – helmet and all.
Our very own Laz was among the 100+ athletes who made the cycling trek down the California coast all the way from San Francisco to San Diego, all for a good cause.
The Dodge Million Dollar Challenge is an annual bicycling fundraiser that benefits the Challenged Athletes Foundation. The organization provides support and opportunities for active individuals with physical disabilities.
On the trek, Laz and other participants cycled through Santa Cruz, Big Sur and Santa Barbara, raising $1 million for the charity in the process.
At some points, the cyclists traveled up to 119 miles in a single day.
NBC 7 caught up with basketball icon Bill Walton, who choked up a little bit when speaking about the ride and what it means for the Challenged Athletes Foundation.
"What a ride. There's nothing better in my life ever than the Challenged Athletes Foundation," said Walton. "[I] can't put it in words, it's amazing. [This was the] trip of a lifetime. Great friends, great event; Just the trip of a lifetime."
Now, that's pedaling with a purpose.