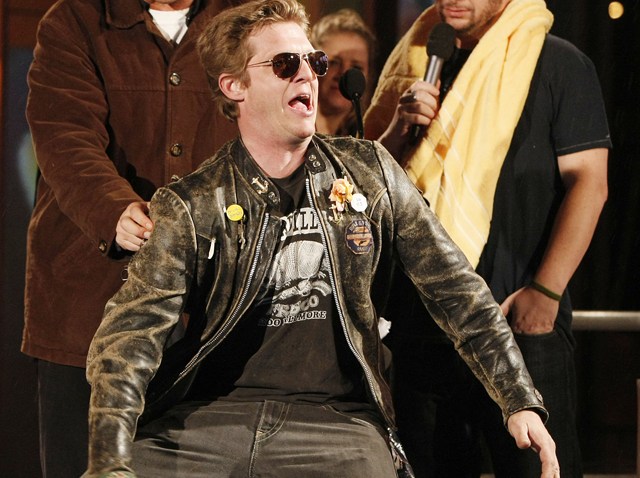 Photos show reality personality "Puck" David Rainey in a hospital bed, reportedly in San Diego, for injuries he suffered in a serious traffic accident more than ten days ago.
Rainey, 41, was driving with his 8-year old son, Bogart on Friday, March 19. He lost control of the Ford Fiesta and it went off the roadway, down an embankment, and came to rest on its roof.
Rainey could end up facing some serious charges related to the accident, according to the CHP public information officer Brian Pennings.
Pennings says investigators should be done with the accident report sometime this week. They will then turn it over to the district attorney's office where it will decide which charges to pursue, as well as nail down a court date.
Rainey could face charges including DUI; endangerment of a child; and driving without a license, Pennings said.
Rainey was hospitalized after being arrested on suspicion of DUI, but a call to University of San Diego Medical Center showed no-one by that name is currently a patient.