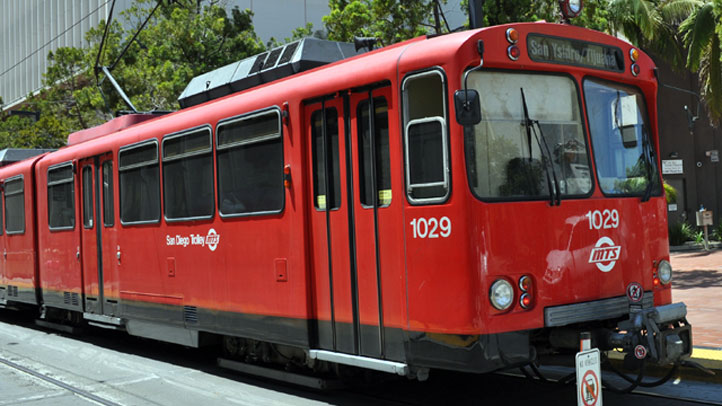 Thousands of trolley riders could be headed for some stretches of inconvenience over the next several months.

The Metropolitan Transit System is upgrading nearly two dozen stations along the downtown corridor on the Blue and Orange lines.

MTS is spending $620 million to upgrade its entire system along those two lines, $44 million of that going to projects involving 22 trolley stations in the center city area, where platforms will be raised to accommodate new cars that'll speed up service.

Several stations will be bypassed for up to six weeks, starting July 2nd with the Washington Street stop, which serves between 250 and 500 passengers a day.

For trolley riders who live in Middletown, Hillcrest and Mission Hills, and those who live in outlying areas and commute to work at MCRD and businesses nearby, there'll be some adjustments until mid-August.

Such as using the Route 10 bus to and from Old Town, to fill in the service gap during which MTS will prepare the Washington Street station for 'low-floor' trolleys that'll let passengers board and disembark at platform level.

The extra waiting and travel time for the bus could be as long as up to half an hour, estimates Elaine O'Connor, who lives in the College Area and will have to set her alarm clock earlier.

"I have to get up early anyway," she said in mid-commute Thursday to a law office in Bankers H ill, "because it's already quite a long commute. "

Others may revert to car trips.

"Honestly, it's going to effect me immensely," said William Gonzalez as he waited along the northbound tracks. "Because I'm going to have to start putting gas back in my tank. I use this as a convenience to avoid spending money on gas. But it is what it is. I can't do anything about it, right?"

James Nacoste, who lives in Spring Valley and commutes to work at MCRD, was unpleasantly surprised to notice MTS' signs announcing the Washington Street station's impending, temporary shutdown.

"That is crazy -- for six whole weeks?" he said. "It's already bad enough to where they stop the services on certain days. You know, the bus lines don't go all the way, and a lot of people have to get to work on Sundays and everything."

MTS will be running "bus bridges" and special shuttles to accommodate displaced riders.

"We've added buses to handle the span of service," said MTS spokesman Rob Schupp. "We've also doubled the frequency on Sundays. It's only an hour on Route 10 on Sunday; we've doubled that to every half hour. So we're really added the resources out there to minimize the inconvenience."

Nacoste struggled to take a philosophical viewpoint about making allowances for progress and modernization.

"Only thing you can do is just do the best you can, know what I mean?" he said. "Try to take an alternate route. Try to find a ride or carpool with somebody, or something. Until they can fix the problem."

The entire upgrading project is expected be completed by next spring.

It'll be funded by TransNet sales tax receipts, federal stimulus money and California Prop 1B bonds.

MTS has ordered 57 of the low-floor trolley cars, at a total cost $205 million from the project budget.

The first is scheduled to arrive here in late July.

They'll be nine feet shorter than the current low-floor cars now used on the Green Line, allowing that line to come downtown, terminating at the 12th and Imperial Transit Center, without the need for transfers at Old Town Transit Center.